Fernando Alonso Dismisses Gravity of 'Nothing' Hamilton-Verstappen Monza F1 Crash
Published 09/16/2021, 9:16 AM EDT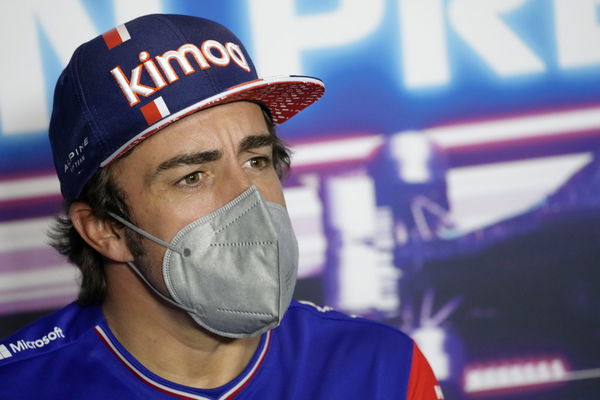 ---
---
A load of controversy has been brewing out of the latest Max Verstappen-Lewis Hamilton incident at Monza, with both Mercedes and Red Bull firing shots at each other. Many reckoned that the incident was very much serious, almost taking away Hamilton's life. However, Fernando Alonso is not keen on acknowledging such claims.
ADVERTISEMENT
Article continues below this ad
The Spaniard simply dismissed that the Monza crash wasn't worth the hype, as he downplayed its severity. In fact, he pointed out that the crash took place at what was the slowest corner of the track, which subsequently reduced the risk factor too.
What did Fernando Alonso say?
ADVERTISEMENT
Article continues below this ad
As reported by GP Fans, Alonso reckoned that the Monza debacle was nothing but a racing incident and compared it to the duo's 2021 Silverstone incident. He questioned the hype surrounding the crash, opining it as an unfortunate incident and purely because of intense wheel-to-wheel racing.
"It seems an unfortunate position and corner and kerb. The car jumps a little bit, they touch tyres. And the rubber makes one car fly," he said. "But it's low speed. They are at 30 to 40kph. There is no danger, there is no nothing. I don't think it was a big thing – Silverstone, probably, yes, but this was a racing incident.
"Lewis tried to run wide in turn one to maybe force Max to cut the corner. Max doesn't cut the corner, stays on the outside, and then there's no corner possible to make on the inside for turn two. I think they both did what they should do. Unfortunately, they touch each other."
This is a very typical maneuver: Alonso
Alonso felt that there were one too many incidents that were equally bad during the 2021 Italian GP. The Leclerc-Giovinazzi lap 1 tangle being one such incident.
ADVERTISEMENT
Article continues below this ad
"I saw the replay of the start as well and Giovinazzi and Leclerc touch in the same way," Alonso said. "Stroll and Perez they touch at the start in the same way through one and two, but they didn't touch wheel to wheel, rubber to rubber, so there is not the same outcome.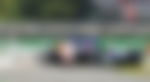 "This is a very typical manoeuvre, turn one and turn two, and they were unlucky they touched tyre with tyre."
ADVERTISEMENT
Article continues below this ad
Overall, these are strong-worded claims from Alonso, who quite simply rubbished the hype revolving around the turn 1 crash. Well, let's hear it from you now! Is the Spaniard's claim reasonable enough? Is the Hamilton-Verstappen crash at Monza worth the hype?
Watch Story: Lewis Hamilton's Biggest F1 Crashes