Fernando Alonso Gains Sympathy Over 'Ageist' F1 Attacks: 'Part of the Game'
Published 04/06/2021, 2:15 PM EDT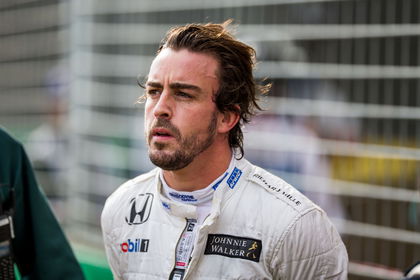 ---
---
When Fernando Alonso announced his return to F1, it sent the sport into a frenzy. The Spaniard, although a two-time world champion, was not only coming back after a two-year sabbatical but will also turn 40 this year. This has a whiff of Michael Schumacher's failed comeback and had his critics coming out in full swing.
ADVERTISEMENT
Article continues below this ad
However, these talks over his age annoy his Spanish compatriot, Pedro de la Rosa. He served as a backup to Alonso during his McLaren tenure and the two share a strong bond.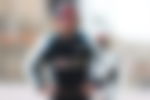 He does not pay attention to the opinion that Alonso would be slowed inside the car because of his advancing years. De La Rosa feels it is part of the media narrative and that Alonso's hunger is the deciding factor in his success –
ADVERTISEMENT
Article continues below this ad
"I personally get a bit disappointed that everyone is asking him about his age and if he's quick enough now that he's close to 40. But I always got those types of jokes that young drivers made about myself.
"It's part of the game, you know?" Pedro de la Rosa continued.
"When you see a potential weakness in a competitor, you always try to pull the string. The important thing really is how hungry you are inside and how confident you feel inside–have you lost the speed? Have you not?"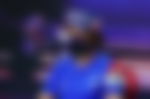 'Fernando Alonso thinks about racing 24 hours a day' – De La Rosa
ADVERTISEMENT
Article continues below this ad
The former F1 driver was making an appearance on the F1 Nation podcast. There he talked about how he and Alonso spend the off-season together. While he himself likes to kick back and relax, Alonso's mind is still preoccupied with racing. His passion sets him apart from most other drivers –
"That's his strength really – Fernando thinks about motor racing 24 hours a day. Everyone says the same about a champion, about a racer, but actually, when you say it about Fernando you mean it. I've been with him when he's not racing in Formula 1 or in WEC [World Endurance Championship] and he's thinking about 'we should do a karting race together again.'"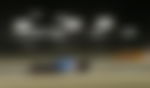 The two-time F1 champion with Renault had a decent outing at the season-opener in Bahrain. He was fighting in the top 10 before a sandwich paper forced his retirement from the race. Hopefully, Alpine gives him a more competitive car that allows him to silence his critics.
ADVERTISEMENT
Article continues below this ad