Fernando Alonso Hints at Long Term F1 Future and Confirms Return of Stunning Helmet Design for '21
Published 01/29/2021, 10:50 AM EST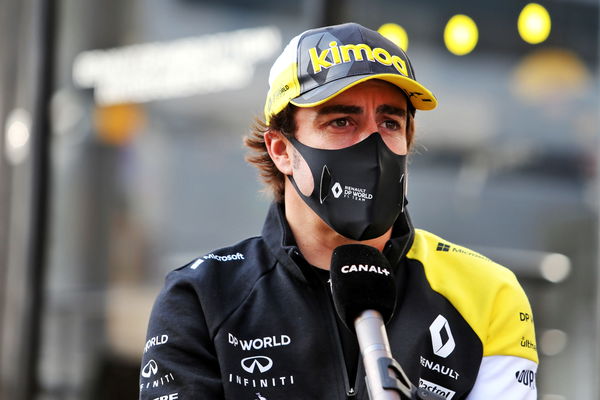 The 2-time Formula 1 World Champion, Fernando Alonso, recently engaged with his fan on his social media. In a series of true or false questions, the fans sent in various questions ranging from his return to Formula 1 to his brand Kimoa and so on. 
ADVERTISEMENT
Article continues below this ad
The Spaniard took a break from Formula 1 following the 2018 season during which he took part in other racing events such as the FIA World Endurance Championship, 24 Hours of Daytona, 24 hours of Le Mans, the Dakar Rally, and the Indy 500. He enjoyed tremendous success in every competition other than the Indy 500.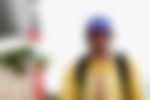 Naturally, when Alonso announced that he would be returning to Formula 1 to race for Alpine Racing in the 2021 season along with Esteban Ocon, fans rejoiced. 
ADVERTISEMENT
Article continues below this ad
One fan inquired about the longevity of his return to Formula 1 to which Alonso replied with a green tick emoji, hinting at a long and hopefully successful stint with the French outfit. Music to the ears of his fans who were eager to see him return to the track. 
Fernando Alonso to bring back his helmet from 2005-2006
ADVERTISEMENT
Article continues below this ad
When asked if his 2021 helmet would sport the colors of the 2005-2006 helmet, he replied in the affirmative. Therefore, it seems like he plans on donning the colors of his championship season on his new helmet.
This would be a great sight for the fans, who would be hopeful that Fernando Alonso could replicate his winning form and win the championship yet again.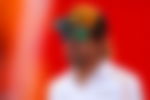 Given that his spells outside of Formula 1 have been largely successful, Alonso would be hoping to replicate the same in his stint with Alpine.
ADVERTISEMENT
Article continues below this ad
Although, in a subsequent question, he denied that he would be able to win his first race after his return, implying that he would need some time to get back into the workings of Formula 1. Given his ability to adapt, this adjustment period should not last long.