Fernando Alonso Makes a Bold AlphaTauri Claim About Ferrari F1
Published 10/08/2021, 5:29 AM EDT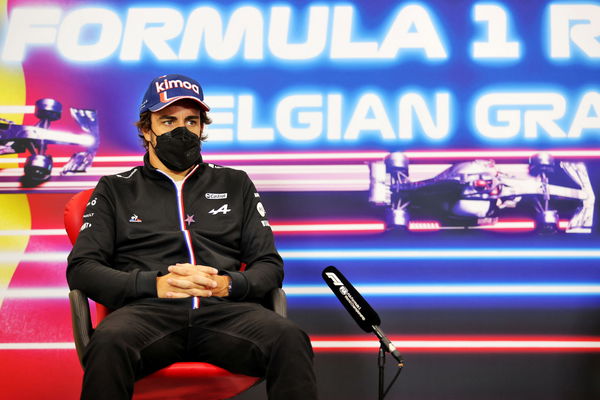 ---
---
Ahead of the Turkish GP, the midfield battle lead by McLaren and Ferrari, is having other competitors coming into the mix. While the points remain far-off, teams like Alpine and AlphaTauri have challenged the two rivals. Fernando Alonso, who has been a part of such great battles, shared his insights on the tightening midfield and the competitiveness of the cars.
ADVERTISEMENT
Article continues below this ad
Comparing his Alpine machine to the other teams, Alonso stated that AlphaTauri has been highly influential. "AlphaTauri is clearly faster than us with Gasly. Even faster than Ferrari, I would say." Pierre Gasly has consistently carried the team to Q3 on Saturdays; he has almost always qualified P6. Contrarily, Ferrari has seen its days grappling for a Q3 appearance.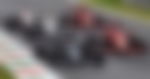 Ferrari and AlphaTauri have often challenged each other this season; however, the Italian team's experience reflects louder on the constructors' board.
ADVERTISEMENT
Article continues below this ad
Although Alpine currently sits 5th on the chart, Alonso has often called it the 7th fastest car. "Aston Martin is a bit faster depending on the track. So we have the sixth or seventh-fastest car."
However, it doesn't stop Ocon and Alonso from chalking up points. "Yet we score points every Sunday. That can only mean that the team does the best it can in the race."
Fernando Alonso credits the Alpine team
Although Ferrari and Alpha Tauri have the faster car, one seldom hears of strategic problems on Alpine's end. The double champion and his teammate, Esteban Ocon, have pushed their car to the zenith to get those points that have put them amid the midfield.
Alonso revealed what brings these results. "The preparation is good. No mistakes – from the drivers, from the strategists, during the pit stops, when choosing tires."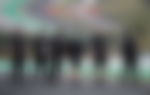 However, the dedication grows from many years of unavailing results. Alonso said, "Difficulties make you grow faster." Further, as the Enstone team continues in its growth, the 2022 season hits the reset button.
ADVERTISEMENT
Article continues below this ad
Nonetheless, the Spaniard has great expectations for his team. "Cross your fingers that a competitive car will roll out of the factory in 2022. That's the only thing missing."  
ADVERTISEMENT
Article continues below this ad
As Alonso continues to command the circuits with his mastery, a competent car next season will only push Alpine further up the ranks.
Watch this story: Top 5 Williams F1 Liveries of All-Time