Fernando Alonso Makes a Brutally Honest Revelation Regarding Lewis Hamilton Relationship
Published 11/17/2021, 10:59 AM EST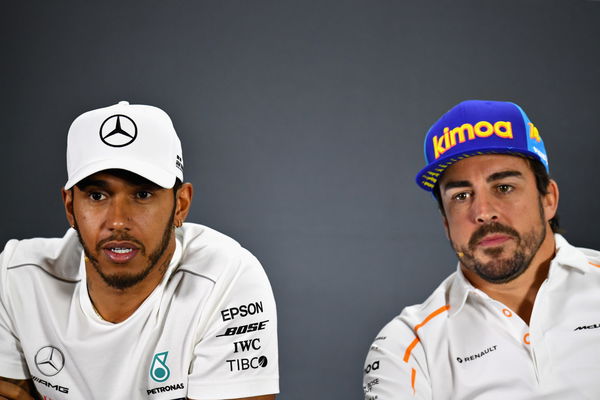 Back in 2007, McLaren fielded one of the 'spiciest' lineups for the season. Fresh from back-to-back titles, Fernando Alonso joined the outfit. In the other garage was a fresh-faced rookie driver called Lewis Hamilton. In all honesty, 'spicy' was a massive understatement, because their rivalry was fierce and bitter.
ADVERTISEMENT
Article continues below this ad
Now, the two of them have since mellowed down and developed some mutual respect. However, Alonso recently talked about his relationship with Hamilton and made some surprising revelations. He said, "We talked in 2008, 2010 and 2011 and we were closer than ever in those years because we understood that in 2007 we were not very well managed by our bosses."
The Spanish veteran confessed that at that time, they were both young and competitive. There was also a need for guidance, but they never quite got it from the Woking outfit. Of course, their relationship in 2007 was not very rosy, in fact it was fierce and bitter. Later on, when they were in different teams, that relationship changed for the better. In fact, the duo soon began to respect each other.
ADVERTISEMENT
Article continues below this ad
Fernando Alonso believes now his relationship with Lewis Hamilton is 'colder'?
ADVERTISEMENT
Article continues below this ad
He continued, "Now we have this respectful relationship, but maybe it is colder than it used to be. We have different opinions on different things. Lewis has a different lifestyle to many of us and that separates us."
Currently, the Mercedes superstar and 7-time F1 champion is campaigning for a record 8th title. However, this year he faces his stiffest battle till date, as Red Bull and Max Verstappen have really stepped up to the plate. Admittedly, some of their battles have ended controversially, case in point the recently concluded Brazilian Grand Prix.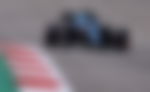 However, the Briton and the Dutchman should be mature enough to keep their dogfight on the track. Meanwhile. Fernando Alonso will simply be content with sitting back and watching the sparks fly. He knows that he does not have a hope in hell to challenge for a title again, but he can try his best to develop the Alpine car.
ADVERTISEMENT
Article continues below this ad