Fernando Alonso: Renault's Podiums a Result of Mercedes' Bad Luck
Published 12/15/2020, 4:14 AM EST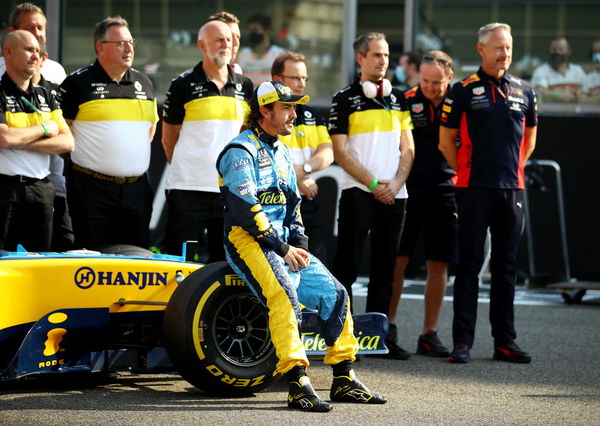 ---
---
Fernando Alonso has always been a harsh critic. Well, for someone as hardworking as him, perfection is a necessity. Besides that, being a two-time world champion, he does not appreciate slack, one single bit. He will call out irresponsibility, even if it is his own team.
ADVERTISEMENT
Article continues below this ad
It has been a wonderful season. With one Spaniard watching from the sidelines, preparing every second, for the next year, another one assumes his position at Ferrari. Carlos Sainz moves alongside Leclerc at the Italian Camp while Alonso gears up for his comeback with Alpine.
The two-time world champion made quite a show at the Yas Marina last Sunday with his R25, which is the car that got Alonso his maiden title in F1 back in 2005.
ADVERTISEMENT
Article continues below this ad
Well, to mark his return to the sport, Alonso went roaring through the circuit with the V10 screaming like a beast. It was a trip down memory lane for many.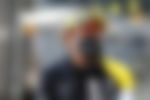 Fernando Alonso has shown sheer determination with his efforts since the very first day. He has been making trips to the factory, talking to his engineers, gathering as much information as possible. Amid all that, he critiques Renault's podiums of this season and feels they came as a result of Mercedes' faults.
"This season it seems that there were more possibilities than in others for the rest of the teams, but I am aware that those podiums came because of catastrophes Mercedes," stated Alonso. Well, many at the French camp may disagree with his verdict.
Fernando Alonso looks for a podium and champagne in 2021
Renault has genuinely been working hard. In the initial stage of the season, they had been struggling hard, but towards the last segment, they really picked the pace. With two quick podiums from Daniel Ricciardo and one late podium from Ocon, Renault received praise from the entire grid.
In one of his columns, Ross Brawn praised the improving form of Renault and deemed them as serious competitors for the 2021 season.
Well, does Fernando Alonso feel the same? From his words, he sounds convinced of the improvement in the team. About competing, he has said little.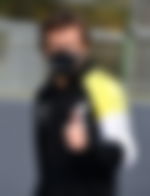 "What am I content with? I have none in terms of a specific position. It would be good to get on the podium. Doing a podium and savoring the champagne again would be fantastic," concluded Fernando Alonso on being asked about his aspirations for next season.
ADVERTISEMENT
Article continues below this ad
He gets another test with the Renault car adjusting to the new modifications and upgrades. Considering the fast-paced sport of F1, a lot changes in two years.
Alonso agrees that it is not his first time in these cars, but he will want to be a hundred percent confident before he makes it to the first Grand Prix of 2021.
ADVERTISEMENT
Article continues below this ad