Fernando Alonso Reportedly Suffers 'Fractured Jaw and Damage to the Teeth' Following Cycling Accident
Published 02/12/2021, 12:24 AM EST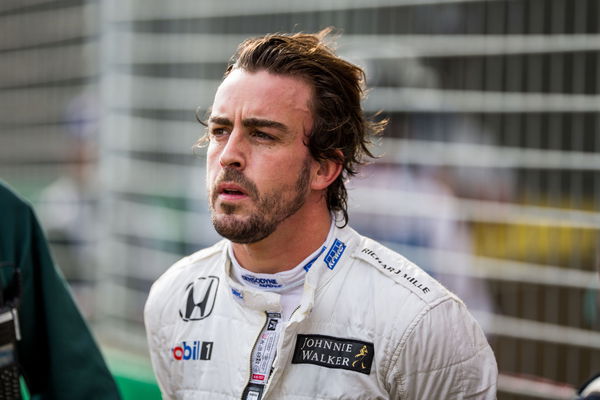 ---
---
With the 2021 F1 season opener around the corner, all eyes have been on Fernando Alonso amid his sensational comeback to the sport after the brief break. However, the Spaniard might have to hold his return to F1 a bit more.
ADVERTISEMENT
Article continues below this ad
The 2-time world champion met with a rather serious accident while cycling on the Swiss roads, in Lugano, in via la Santa. Eventually, his team, Alpine Renault, released a statement regarding the 39-year-old's condition.
The statement read: "Alpine F1 team can confirm that Fernando Alonso has been involved in a road accident while cycling in Switzerland.
ADVERTISEMENT
Article continues below this ad
"Fernando is conscious and well in himself and is awaiting further medical examinations tomorrow morning. Alpine F1 team will not make any further statement at this point in time. Further updates will be given tomorrow."
Although Alpine denied diving deeper into Alonso's injuries, rumors have started surfacing through social media and elsewhere. Alonso has been hit with damages to his face, with his jaw taking most of the hit.
Fractured Jaw and other injuries to Fernando Alonso
According to Gazzetta, the 2-time world champion was training on the Swiss roads by bike when a car crashed into him.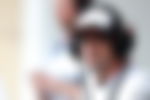 Following the accident, Alonso was immediately rescued and hospitalized in a local hospital. Following radiographic tests, results apparently revealed that the Spaniard had a broken jaw. Furthermore, he also suffered significant damage to his teeth.
Considering the injuries, Alonso will be shifted to the Bern hospital, located in Bern, Switzerland. Rumors claimed that the doctors chose Bern, as the hospital specializes in treating such jaw-related injuries. It is still unknown as to whether he suffered any injuries to other parts of the body as well.
Hearing from sources close to Alonso that he has a broken jaw and will be taken to Bern, where there is a specialist unit for such injuries

— Andrew Benson (@andrewbensonf1) February 11, 2021
Hence, following the switch to Bern, Alonso will undergo more medical examinations. And it is likely that the Alpine F1 team will eventually release a bigger statement depicting Alonso's injuries.
ADVERTISEMENT
Article continues below this ad
As of now, it looks like Alonso might miss out on the upcoming winter testing, set to take place in Bahrain. Furthermore, he could also miss out on the initial race weekends of the 2021 F1 season. Fans could soon get a glimpse of Alpine's back-up plans if Alonso doesn't recover by the start of the season.
As F1 fans, there is nothing much we could do at the moment but hope that Alonso recovers well and gets himself back into the cockpit soon. Get well soon, Fernando Alonso!
ADVERTISEMENT
Article continues below this ad