Fernando Alonso Sets Minimum Target for Alpine Ahead of F1 Return
Published 02/18/2021, 1:41 AM EST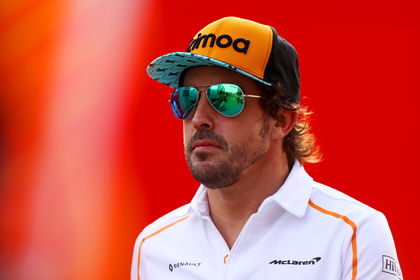 ---
---
Fernando Alonso will return to the F1 fold after a 3-year hiatus. The 2-time world champion will race for the newly branded Alpine F1 team. He is expected to be embroiled in the heat of a 5 team mid-field battle. As such, the Spaniard revealed his modest expectations from his comeback season.
ADVERTISEMENT
Article continues below this ad
He said, "Realistically, we have to have our feet on the ground. Knowing that even if there are some changes for this year, they are not dramatic, so performance will not be too different compared to last year.
"I think Mercedes will be in front of everybody, then there will be Red Bull and there will be a close fight between a few teams. Alpine will be within that group of teams and that will be interesting to see who adapts better to the new regulations.
ADVERTISEMENT
Article continues below this ad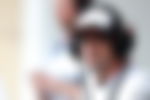 "I think it will be very tight, so we could be fighting for sixth or seventh on the grid or it could be 15th very easily. Our job is to be at least fighting for the top 10."
Alonso himself has experienced an early setback. The Spaniard suffered nasty facial injuries after a road accident in Switzerland. However, despite sustaining a broken jaw, and some broken teeth, his recovery seems to be going well as he posted a positive message regarding the same on social media. He is expected to be ready to suit up for the French team once the pre-season tests begin on March 12th.
Fernando Alonso talks about needing time to readapt to F1 cars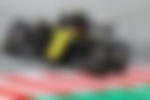 Having left F1 in 2018, Alonso remained active on the motorsport circuit. He spent his time dabbling into the world of IndyCar and Dakar rallies. But the switch back to F1 was not as easy as he would have hoped for, having already tested the 2020 Renault car.
He said, "The [2020] car was faster than me in terms of everything coming quicker than I expected. I had to adapt to the braking points, the cornering speeds I had to rethink a little bit as I approached a corner.
"All those things were… not new, as I have a good memory, but my last two races were at Indy and Dakar. So you arrive at a corner with a 4×4 car and then the next time you drive you are arriving at Turn 1 at Barcelona in a Formula 1 car… and it's day and night!"
ADVERTISEMENT
Article continues below this ad
With pre-season testing shortened to just three days, Alonso will have to find his feet quickly. Helping his team begin the campaign on a positive note will be imperative. If they fail to do that, Alpine may well end up being dead last in the mid-field pack.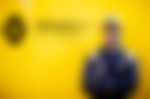 ADVERTISEMENT
Article continues below this ad