Fernando Alonso Takes Advantage of F1 Loophole With Astute Russian GP Move
Published 09/28/2021, 5:18 AM EDT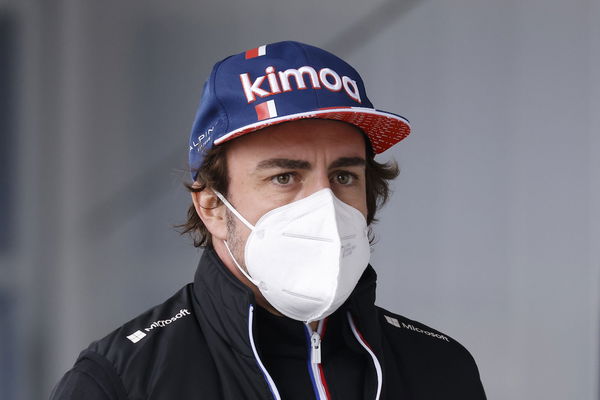 ---
---
The entertaining Russian GP had such a thrilling ending that the first stint was near forgotten. However, as the excitement from the weekend died down and fans looked back at the race, one thing became clear: the first half was just as fascinating, especially when looking at how Fernando Alonso started the race. He proved to be ready for anything with his calculated move going into the first corner.
ADVERTISEMENT
Article continues below this ad
On his way to the grid, Alonso did something peculiar. In an attempt to get the land, the Spaniard went straight through the run-off area at Turn 2. Later, during the race, his clever motives were made clear. During the race, he didn't take the turn as one normally would. Instead, he chose to cut the corner, making use of the 'path' imposed by Michael Masi.
ADVERTISEMENT
Article continues below this ad
The apparent shortcut proved to be very helpful to the driver. Alonso started sixth on the grid, behind Ricciardo and Hamilton; after Turn 2, he was ahead of both of them, and some, in P3. He went on to challenge the drivers once ahead of him, showcasing his incredible race craft.
This utilization of a gray area in the regulations was pure genius. Because he didn't brake as much as the other drivers approaching the corner, he clinched a crucial position very early in the race. It only goes to show that sometimes, the experience can always be an auxiliary in an F1 race.
Fernando Alonso – an F1 master
It's this kind of racecraft that makes one anticipate a podium from the double champion. His ambition and hunger in an Alpine chassis give us some of the most masterful moves during a race. Alonso may have peaked years ago, but even at this stage of his career, he still has the heart of a champion.
ADVERTISEMENT
Article continues below this ad
Back with his most successful team, the driver knows victories are a rarity in the Alpine machine. Yet every race, the gloves are on, and he powers through. At the Russian GP, Alonso had a fighting chance for a better result, but the rain impeded the driver.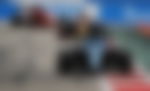 Alpine F1 executive director, Marcin Budkowski, said, "Fernando was making positions on the dry tires in the light rain and we decided to leave him out; had the rain intensity reduced we would have likely finished P2, but unfortunately it went the other way and we pitted him a lap too late."
ADVERTISEMENT
Article continues below this ad
Regardless of his absence on the podium in the 2021 season, Fernando Alonso's presence in the sport is undisputed. An opposing force to the drivers on the grid, his F1 return has been as strong as ever; the maestro makes it known that he is far from the end of his career.
Watch this story: 5 F1 Crashes Which Stunned the World