Fernando Alonso 'Wasted His Talent': Brundle
Published 01/04/2021, 11:55 PM EST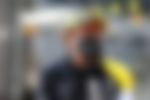 ---
---
Martin Brundle is arguably the most reputed F1 pundit who is equally well-respected among the drivers. However, he is not someone who is afraid to bite his tongue either. This time Fernando Alonso was at the end of his sharp analysis in a podcast with Motor Sport Magazine.
ADVERTISEMENT
Article continues below this ad
"I think he's a man who's kind of wasted his talent. That's a strong word, and I'd hate to read that as a headline because I think he's way better than a two-time World Champion.
"But I think he's ended up in too many skirmishes within his own team and spoiled that to an extent," said Brundle.
ADVERTISEMENT
Article continues below this ad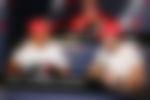 Is Brundle right about Alonso?
Since it is a pipe dream for every budding racer to become a World Champion, let alone multiple times like Fernando, why did Brundle offer this blunt assessment of him?
At times in his career, Alonso has been his own worst enemy with his overt fondness for politics. Unlike someone like Alain Prost, he is not so good at it.
At McLaren in 2007, he wished to be the number 1 driver and took rookie, Lewis Hamilton, lightly, and that proved to be his undoing. It was a championship that had Hamilton's name written on it.
Rather, he resorted to an internal battle with the team for the 'Numero Uno' status. This resulted in him not only not winning the title but also leaving the team at the end of the season. He has not won a World Championship since.
Brundle thinks that Fernando Alonso returning is good for 'Overall' of F1
Though Brundle is happy to see him return, albeit not to his personal likings. Instead, he believes that will help in the betterment of the sport.
ADVERTISEMENT
Article continues below this ad
"With my TV cap on, I'm excited about it. I do kind of feel he's had his chances. And, you know, it's taking a seat I would like to see someone young take up.
"But overall, for the sport, I think it's good. And I am personally fascinated by it. So I'm pleased to see him back. Let's see how much speed and commitment that he's got. I don't think we can ever doubt that with Fernando."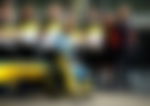 Although he destroyed his chances of success earlier, 2021 is a chance for him to make that right. He will be fresh and raring to line up on the grid once again. Soon we will find out if he can lift himself and Renault back to title contention once again. And do justice to his talent.
ADVERTISEMENT
Article continues below this ad