Fernando Alonso Will Be Good to Go Before Bahrain F1 Test, Claims Doctor 'Almost With Complete Certainty'
Published 02/12/2021, 2:50 AM EST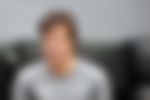 ---
---
The F1 world was shocked when reports emerged that Alpine F1 driver Fernando Alonso had been involved in a road accident. However, fans' anxiety was put to rest when further details stated that he suffered a dislocated jaw and some broken teeth, but nothing more serious.
ADVERTISEMENT
Article continues below this ad
Nevertheless, with Alonso still recuperating in a hospital in Bern, Switzerland, the attention quickly shifts to the sporting repercussions of his injury. The pre-season tests in Bahrain start exactly a month from now.
Will the two-time world champion recover in time? Is he in danger of not only missing the tests but also the season opener? We may finally have some concrete answers to those questions by a person certified to give medical knowledge.
ADVERTISEMENT
Article continues below this ad
Dr. Jose Gonzalez, writing for AS.com, said that the injury is "Nothing serious or important."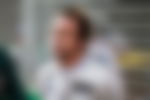 Fernando Alonso should compete in pre-season testing, says the doctor
The report further stated (translated by Google), "The prognosis was clarified with the information that arrived that the blow took him in the jaw and teeth. If there is a mandibular fracture, as it seems, they would do more tests because they want to see well if there is displacement or not and, if necessary, put a plate on it. 
Because if it really is a clean fracture, there should be no further testing. Either way, whatever it is, it's not a major injury. 
So it can be said, almost with complete certainty, that he could be without any problems in the preseason tests in Bahrain."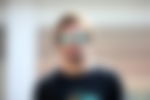 That should also put the French team at ease. With Alonso returning to the F1 scene after three years, they would want the Spaniard to get in as many laps under his belt as possible before the season kicks off.
ADVERTISEMENT
Article continues below this ad
The shortened schedule, as it is, wasn't doing them any favors. So this news would be a big boost for their championship hopes.
Alonso is a critical factor for the team if they aim to end the season as the 'best of the rest'. Despite having three major options to replace him, Fernando is still one of the best going around.
Regardless, it will be great to see Alonso back on the track soon. We wish him a speedy recovery.
ADVERTISEMENT
Article continues below this ad