Fernando Alonso: Young Driver F1 Test 'a Bit More Serious' Than Previous Renault Runs
Published 12/16/2020, 1:56 AM EST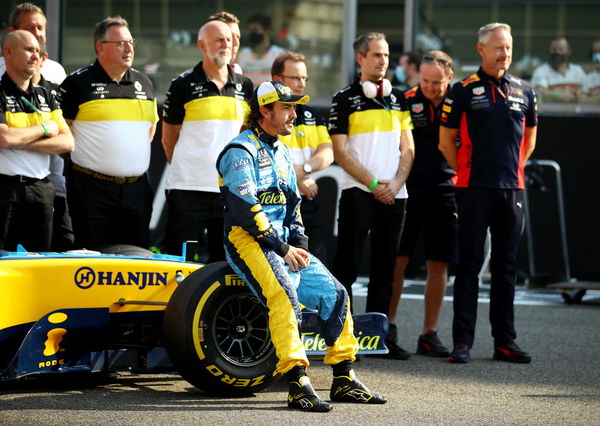 ---
---
Fernando Alonso and Renault had faced severe criticism when the Frenchman had proposed the former to test at the young driver's test at Abu Dhabi. Alonso did not race a single race for the 2020 season, but this, in no way, makes him inexperienced. However, once FIA allowed it, none could object further.
ADVERTISEMENT
Article continues below this ad
Fernando Alonso returns to F1 after a break of two years. The Spaniard, as determined as ever, is already working hard. He visits the factory regularly and co-ordinates with the engineers to make sure he misses nothing before racing on a Sunday. However, there was one element he was missing until yesterday.
Many racers have highlighted that there is no prosthetic for hands on experience in F1. The experience and data gathered from driving an actual car down the track has no substitute. Well, yesterday, Fernando Alonso added that one missing gem to his preparation belt, and it has already boosted his morale.
ADVERTISEMENT
Article continues below this ad
"It was great to feel the modern cars and experience what they can do. I was watching the team's progress at the weekend closely, and it was nice to experience what I learnt from the outside and then inside the cockpit today.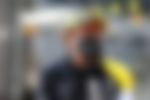 "It was good and very nice to be back in the car especially with the race team. I've been testing the 2018 car in preparation, but this one felt a bit more serious, and it ignited a little bit the competitive spirit," explained Alonso.
Fernando Alonso aces past Ocon's track time at Yas Marina test
Fernando Alonso will drive alongside Esteban Ocon for 2021. The latter had been of little competition earlier this season. However, he gradually picked up pace and secured a podium at Sakhir. Although Abiteboul is extremely happy with this achievement, Alonso feels otherwise. He explained that the podium resulted from Mercedes Catastrophe. Well, that is how harsh Alonso is.
Nonetheless, the Spaniard wants to move on from all that severe criticism. After the test yesterday, it overjoyed him to have aced it well. His best time at the Yas Marina being 1m36s.333ms, which was a tad bit faster than his teammate for 2021.
ADVERTISEMENT
Article continues below this ad
Fernando Alonso is eager to complete the left out modifications to the car. He is aware that they have little time for preparations for the next season. With just a couple of days in winter testing, they will want to be sure of everything they present.
"We signed off lots of basic things we did in preparation at the factory like seat fitting, pedal position and so on, which is beneficial with only one-and-a-half-days of winter testing next year." 
ADVERTISEMENT
Article continues below this ad
"We ticked boxes today and we go into Christmas and New Year with good spirit and everyone motivated in the team," concluded Alonso. Well, considering the optimistic approach, it feels Renault rebranded Alpine will be serious competitors for 2021. With the new cars being driven by a two time world champion and a steadily improving young sensation, it will be a battle worth the watch.