Fernando Alonso's F1 Return Harder Than It Looks: Raikkonen
Published 05/09/2021, 6:06 AM EDT
---
---
Fernando Alonso is one of the most experienced drivers in Formula 1 today. A two-time world champion with Renault, many rate him as one of the best to compete in the sport. However, returning to F1 with Alpine after a two-year hiatus doesn't seem to be going as well as he would have thought.
ADVERTISEMENT
Article continues below this ad
With just five points from the first three races this season, Alonso has struggled to get going so far. Returning to the sport after two years cannot be easy, and former world champion Kimi Raikkonen is one such driver who believes so.
Different competitions may have taken the F1 feel away from Fernando Alonso
ADVERTISEMENT
Article continues below this ad
Between Alonso leaving after the 2018 season and returning in this season, F1 cars have gone through massive development. Moreover, the Spaniard also competed in different forms of motorsports in the two years away from Formula 1; in 2019, he competed in the Indianapolis 500 and 24 Hours of Daytona. He also competed in the Dakar Rally in 2020.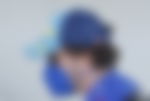 These races are different from Formula 1, which means Alonso may need more than the three races he has gotten so far to get used to the feel of a Formula 1 car again.
Kimi Raikkonen had a near similar experience in his career
Just like the Spaniard, Raikkonen also left the sport for two years after the 2009 season. During that time, he competed in rallying competitions and NASCAR, which are completely different from F1.
On rejoining Lotus in 2012, the Finn had a rocky start to his year. However, as the season progressed, his performance gradually improved as well. This experience helped him get back in the swing of things in Formula 1.
ADVERTISEMENT
Article continues below this ad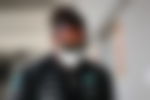 Returning to Formula 1 is difficult, no matter how talented you may be. And Kimi believes this holds true for Alonso's return to F1 this season.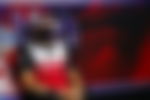 Raikkonen said, "Alonso is an experienced driver, has many years of F1 career, and nothing has changed so much in recent years. Of course, it depends on when you stop and when you return. There are so many things that can affect you … but if it were so easy to go back, anyone could do it." (Quotes translated from Spanish by Google)
ADVERTISEMENT
Article continues below this ad
With his home Grand Prix ongoing in Barcelona, Alonso will start 10th in today's race. Will he be on course to bag more points today?