Ferrari and Sebastian Vettel Breaking up Cost F1 a Fortune
Published 05/15/2020, 6:36 AM EDT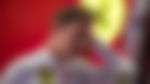 ---
---
According to the latest reports, Ferrari's decision not to extended Sebastian Vettel's contract cost F1 dearly. The Scuderia's official announcement on Vettel's release and subsequent signing of Carlos Sainz resulted in F1's stocks oscillating. Sebastian Vettel is yet to announce his plans from 2021, which could still play a part in the sport's shares.
ADVERTISEMENT
Article continues below this ad
When Sebastian Vettel influenced the stock market
On Tuesday, Ferrari dropped a bombshell, announcing that Sebastian Vettel wouldn't be driving for the team after 2020. Truth be told, Ferrari's statement was surprising and it resulted in F1's shares taking a small hit. According to Formula Money, Formula One's share price fell by 4.5% after Ferrari announced Sebastian's departure.
ADVERTISEMENT
Article continues below this ad
However, when Ferrari announced Carlos Sainz, the share price recovered by 3.1 %. The fallout of Ferrari's big news meant F1 lost a whopping $90 Million. It just goes to show how complex F1 is.
We Tweeted yesterday that #F1 should have never been floated because it is influenced by too many external factors. Here's more proof:
Vettel leaves Ferrari: $FWONK -4.5%
Sainz joins Ferrari: $FWONK +3.1%
Both prices from the same time. That's a net loss of 1.4% or $90 MILLION… pic.twitter.com/5M5trjZDbw

— Formula Money (@FormulaMoney) May 14, 2020
While the stock market can still make up ground, Sebastian Vettel faces a lot of uncertainty over his F1 future. The 4 times World Champion is running out of viable options very quickly. With McLaren announcing Daniel Ricciardo, Seb's only realistic option is joining Mercedes.  A task that's easier said than done.
What's next for Seb?
The German driver Is unlikely to spend the closing stages of his F1 career developing midfield cars. He's hungry for wins and titles but can only achieve them with a team that has a competitive car. Red Bull's Christian Horner ruled out a potential return, leaving Toto Wolff as Seb's last hope.
ADVERTISEMENT
Article continues below this ad
But even the Austrian is unlikely to sign Vettel alongside Lewis Hamilton. Despite Vettel not prioritizing finances, Mercedes can't afford to pay two Champions at the same time. Moreover, Lewis Hamilton is allegedly eyeing a more lucrative deal as part of a contract extension.
Even in the unlikely scenario that Vettel agrees to a massive pay cut, Mercedes has no real need to sign him. Running a team with two Alpha drivers can be very problematic, something Mercedes has experienced first-hand.
Moreover, the team only needs a "supporting" driver while Hamilton does the heavy lifting in a machine that's more than capable of winning races.
ADVERTISEMENT
Article continues below this ad
Sadly, Seb could walk away from F1 after 2020.