Ferrari Boss Binotto Comes With a Brand New Regulation Amid Mercedes-Red Bull F1 Feud
Published 08/02/2021, 2:20 PM EDT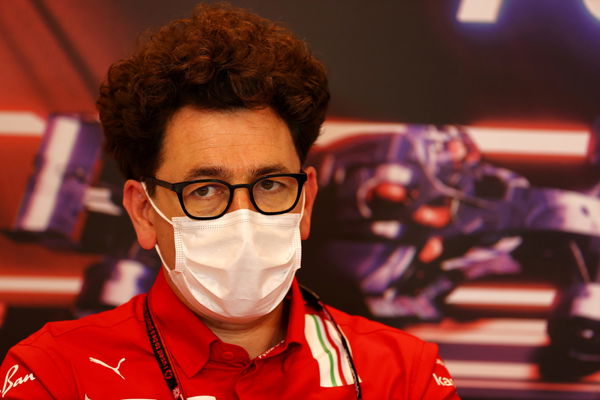 ---
---
The Turn One pandemonium from the Hungarian GP has a lot of teams angered. While the outside of the turn saw Valtteri Bottas scatter three cars, Lance Stroll took over the inside corner. The Aston Martin rammed into the side of Charles Leclerc's car, who, in turn, spun Daniel Ricciardo off the track.
ADVERTISEMENT
Article continues below this ad
The crash caused heavy damage to many cars, and Ferrari and Red Bull aren't too happy emptying their pockets over someone else's mistakes. Keeping that in mind, Ferrari team principal Mattia Binotto had some sound suggestions to make.
The 2021 season's budget cap is impeding the two teams. Binotto is against the limit covering repairs, and believes that the teams of drivers who are fully at fault in accidents should be the ones paying repair costs. "Obviously if you're not guilty, having such damage in the budget cap is something which is even more of a consequence now."
ADVERTISEMENT
Article continues below this ad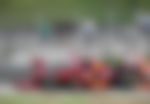 Mattia feels that teams paying for repairs of rival cars will positively affect the racing on the track. "I think that what we may consider is that if a driver is faulty, the team of the driver should pay at least to the other teams for the damages and repairs. That will make the drivers more responsible."
Costly repairs for Red Bull and Ferrari
Red Bull also brought up the financially heavy repairs on their way because of the last two races. A fortnight ago, 1.8 million dollars were spent in mending Max Verstappen's car. And the collision in Hungary is sure to burn another hole in Red Bull's funds, especially since oth Max and Sergio Perez endured major damage. While Verstappen's RB16B was able to make do with some first aid, the damage forced Checo to retire.
Christian Horner doesn't like the idea of another major budget headache to pay for repairs. Therefore, he too wants the FIA to find a way for teams not to be financially penalized when they're not at fault.
"I think it re-affirms that when you have an incident that isn't your fault, that we're paying a significant price for that and that's something that isn't budgeted for," the Red Bull team principal said.
ADVERTISEMENT
Article continues below this ad
If this were to fall through, Toto Wolff wouldn't be too pleased to pay Red Bull such a grand amount. While Binotto is unsure of a solid solution, he believes this is a topic that requires further discussion. "I think there is value for discussions in the near future with the other team principals, FIA and F1."
ADVERTISEMENT
Article continues below this ad
For now, sacrifices have to be made. The FIA doesn't seem to budge much this season, and both teams may have to wait before they get an answer about the budget cap. Till then, summer break gives them the perfect opportunity to fix and try their machines and come back to a challenge in Spa.
Watch this story: Ferrari Strategy Fails We Will Never Forget