Ferrari Boss Binotto Has Grim Views on 2022 F1 Car – "I Honestly See the Data of Our Car and …"
Published 07/20/2021, 6:58 AM EDT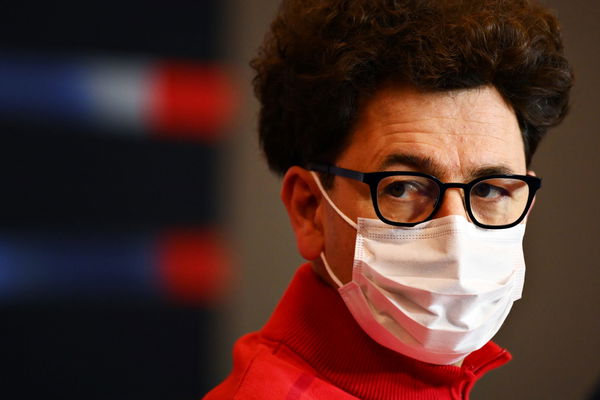 ---
---
We might be in the middle of the 2021 championship, but teams have already shifted their focus on the next season. However, Ferrari have seemed to have found a thorn in their side for next year.
ADVERTISEMENT
Article continues below this ad
Team Principal, Mattia Binotto feels the 2022 car will have some difficulties in overtaking. Looking at the data they got from the wind tunnels, Ferrari know they will have to bring their A-game to the grid.
Ferrari will need a faster car just to overtake, says Binotto
ADVERTISEMENT
Article continues below this ad
The Italian team have been competitive this season, achieving two podiums and bagging 148 points so far this season. However, uncertainty is heading towards the Maranello-based team, as they have problems with their 2022 car.
Speaking about this, as quoted by Motorsport, Binotto said, "I don't know. It is certainly in the premises and in the objectives of those who thought of these rules so that we can have more closer racing as they have been defined with cars closer to each other.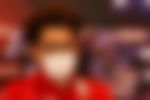 "To begin with, to overtake it will be necessary to have a faster car, but how much easier it will be to overtake will not be so obvious. I honestly see the data of our car and those of the wind tunnel and I don't feel like saying that it will be easier to overtake," the Italian boss explained. (Translated via Google Translate)
Watch Story: Shortest F1 Drivers Ever Featuring Yuki Tsunoda & Lando Norris
Leclerc gives his assessment for the 2022 car
Teams and particularly drivers have been doing test runs on the simulator for the 2022 car. Ferrari's Charles Leclerc got the opportunity to get behind the wheel in the simulator and gave his honest opinion of the car, stating it was quite unique.
The Monegasque said, "Yes we did. It feels very different. Then I think it's a question mark for everyone whether we are developing well or not.
"As I was saying, it's such a different project, it's very, very early days, so nobody knows where we are positioning ourselves compared to the others. But we are working on it."
ADVERTISEMENT
Article continues below this ad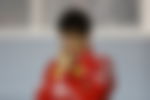 However, the Scuderia must return their focus on the current season and hope to get better results. At the recent British GP, the Italian team were set to win their first race of the season, but Lewis Hamilton stole the lead in the closing laps of the race.
However, Leclerc came P2 giving the team their second podium finish this year. Now as they prepare themselves for the Hungarian GP, the team hope got to achieve a better result.
ADVERTISEMENT
Article continues below this ad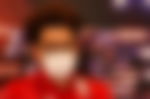 Trending Stories