Ferrari Brought 17 Engines at Suzuka in 1997: Mattia Binotto Compares Modern F1 to the 'Mad Old Days'
Published 12/25/2020, 9:27 AM EST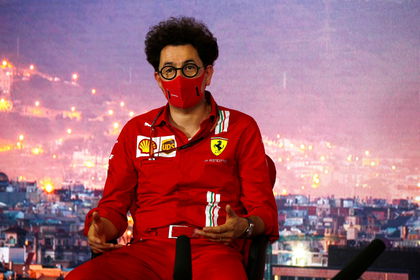 ---
---
When you think of the most evolving and technical sport, Formula 1 is the first name that might come to your mind. It has been changing rapidly since its inception in 1950, and one team that is in a position to comment on its evolution is Ferrari.
ADVERTISEMENT
Article continues below this ad
The 'Prancing Horse' founded by Enzo Ferrari is the pioneer of motor racing. They have been through it all. Even though they are not in their best moment right now, they are still the gold standard in terms of prestige and history.
Back in the 1990s, when they were on the cusp of multi-title successes with Michael Schumacher, they were investing heavily in engines. The power unit is the heart and soul of a car, even more so in the V10 era of the '90s than the aerodynamic-heavy era of today.
ADVERTISEMENT
Article continues below this ad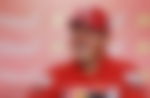 Current Team Principal Mattia Binotto made a guest appearance on the 'Beyond the Grid' Podcast. The platform has become popular with a legion of fans for getting in-depth knowledge from renowned F1 personalities.
When asked to compare the 'Mad Dog' era of the 90s with today's time, Binotto said, "Today we have got three engines per driver per season. I remember having been in Japan, Suzuka with 17 engines!"
Back then, there were no limitations on power units. Teams could use as many as they like. But what was the need for so many power units for just a single race weekend?
"Because you got the engines for Friday, the engines for the Quali (Qualifying). Then the engines for the race, then the two cares, the T cars, and the spares. And then eventually for (of) different specifications," Binotto said further.
ADVERTISEMENT
Article continues below this ad
Why is Ferrari supporting the engine regulations of today?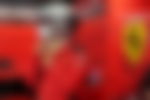 In sharp contrast to the glamour of the 90s, the modern era is defined by cost-cutting and sustainability. The FIA only permits the use of three specs of power units for a driver each season, which means only three turbochargers, MGU-H, MGU-K, etc. Beyond that, any driver will incur a 10-place grid penalty for every additional component.
ADVERTISEMENT
Article continues below this ad
Ferrari is in full support of such regulations because they are managing their finances too. They are not as infused with cash as they used to be. To dethrone Mercedes from their perch, this is the only way.