Ferrari Considering Daniel Ricciardo and 2 Other Drivers as Sebastian Vettel's Potential Replacements
Published 04/21/2020, 10:42 AM EDT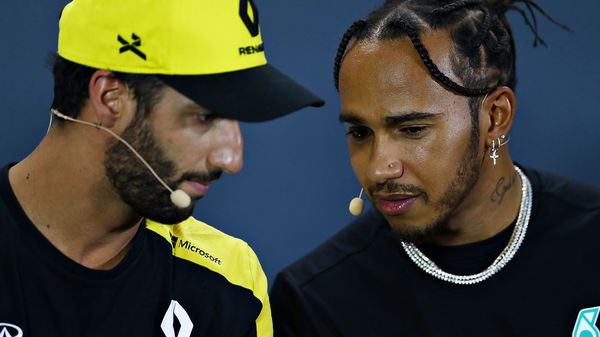 Sebastian Vettel's contract with Ferrari expires at the end of 2020. The Italian team is in the midst of negotiating an extension with the German driver but both parties have failed to reach common ground. According to the latest reports, Vettel has rejected Ferrari's latest offer, which means the Scuderia must consider other options, should things stall for good. La Gazzetta dello Sport reports that Ferrari is seriously considering three potential replacements for the vacant seat. The drivers in consideration are Daniel Ricciardo, Carlos Sainz, and Antonio Giovinazzi.
ADVERTISEMENT
Article continues below this ad
Daniel Ricciardo: Ferrari's optimal choice
Each of these drivers has differing attributes that stand out and benefit Ferrari as a team in different ways. Let us consider Daniel Ricciardo first and what he could bring to the Maranello outfit.
ADVERTISEMENT
Article continues below this ad
Like Vettel, Ricciardo's contract with Renault also draws to a conclusion at the end of this season. The honey badger moved to the Enstone outfit with high expectations but the results haven't come. At 30, Ricciardo's the oldest of the trio in running for the second seat at Ferrari and rapidly running out of time. By far, the Honey Badger is Ferrari's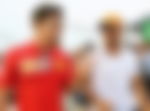 best replacement. He's won many races, his driving is top-notch and he's hungrier than ever to win a World Championship.
The only downside to signing Ricciardo is Ferrari risking another civil war within the team. Daniel has the experience of butting heads with a younger, more aggressive driver who has the appetite for victory. Ferrari would have a monumental task ahead of them in striking the right balance between Leclerc and Ricciardo.
ADVERTISEMENT
Article continues below this ad
Sainz or Giovinazzi: A stable choice
Ferrari's other option is Carlos Sainz. Sainz has the perfect mix of youth and experience and is quick to adapt. He's a smooth operator who can deliver under pressure if required. Signing the Spaniard would give Ferrari a strong driver lineup for the long haul. Sainz wouldn't accept a second driver role but there's unlikely to be any animosity between Charles and Carlos.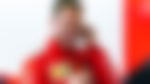 ADVERTISEMENT
Article continues below this ad
The Scuderia's third option is one of their own. A former Ferrari junior who's also Italian – Antonio Giovinazzi. The chances of Ferrari replacing Vettel with  Giovinazzi are slim but not improbable. By signing Antonio, Ferrari would be making Leclerc the defacto number 1 within the team. Giovinazzi would be forced to play the supporting role to help the team in the long run.
Despite all these factors to consider, The Maranello outfit's best option is to renew Vettel's contract. He might not be in the prime of his life, but 4 World Championships and over a decade of experience aren't easy to find and don't come cheap.