'Ferrari Could Have Taken Us': Williams Names Most 'Painful Race' as F1 Team Boss
Published 03/01/2021, 5:40 AM EST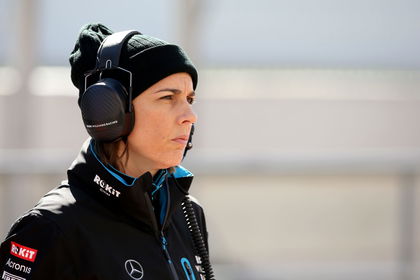 ---
---
Claire Williams opens up about her time as team principal for the Williams F1 team and talks about all the difficulties that she went through when running her family-named F1 team
ADVERTISEMENT
Article continues below this ad
Williams had to part ways from her team because of financial troubles and stepped down as deputy team principal in September 2020 after the Italian Grand Prix. During her years with the team, she talks about one moment in particular where she was the most scared during the 2014 season, as she had to battle Ferrari.
The year in question was 2014 when Williams outperformed the Scuderia and claimed third position in the championship. The build-up to the race was nerve-wracking for her as there was a lot of risk going into the race.
ADVERTISEMENT
Article continues below this ad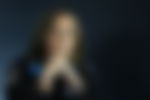 Williams reveals the most painful race that she had to watch
In a podcast with Racing Lives with Aurelie Donzelot, Clarie said, " I have never been scared going to a race weekend, I can still picture myself sat in my seat on the plane coming into land and my stomach literally dropping going are we going to do this are we not and this was the race where. I voted in conjunction with all the team principals for the double points, so it was absolutely possible that Ferrari could have taken us."
She added, "We got there all weekend, and I was probably white as a sheet, I just wanted to get to the race and to get over with, it was the most painful race of my life. Watching Valtteri and Felipe 2nd and 3rd and to see them on a podium and know that we had taken it and coming out the back of the garage and being with the boys afterward knowing that we have done it was incredible."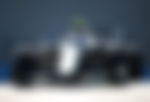 The Oxfordshire-based team fought hard during those two seasons against the Italian team, their drivers Bottas and Massa helped them secure third position in the constructors. Williams finished the 2014 campaign with 320 points, an achievement that they had been waiting for a long time.
A new chapter for the team has begun
In September 2020, it was announced that Willams was being sold to Dorilton Capital, which meant that Claire Williams had to step done from her role. The new owners will hope to bring some glory back to the team as they prepare for the upcoming season of F1.
However, the lineup for the team remains the same, Russell and Latifi will be behind the wheel of the Williams car which the team will unveil on 5th March 2021. The car named FW43B will be the contender on the grid and hope to score some points for the team.
ADVERTISEMENT
Article continues below this ad
The car has already put on the track at Silverstone recently in order for both the drives to familiarize themselves with the new machinery. The team flies out to Bahrain to conduct pre-season testing and will remain for the opening race of the year, which set for March 28.
ADVERTISEMENT
Article continues below this ad