"Ferrari Experience Has Taken a Piece of His Soul": Ex F1 Teammate Sympathises With Sebastian Vettel
Published 04/27/2021, 7:00 AM EDT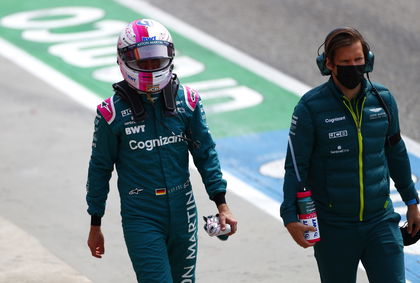 ---
---
Former F1 Grand Prix winner, Mark Webber, was once in the middle of an intense teammate rivalry with Sebastian Vettel, with the latter edging ahead on most of the occasions. There have certainly been a handful of nail-biting moments including collisions, team radio fallouts, and team order failures.
ADVERTISEMENT
Article continues below this ad
However, did this bitter history hold Webber back from supporting the German, who is currently experiencing one of the worst phases of his F1 career? No.
The Australian has taken his attack to Vettel's former racing team, Ferrari. Webber opined that Vettel's experience with the Maranello outfit was the root cause of the ongoing poor run of form.
ADVERTISEMENT
Article continues below this ad
What did Webber say?
As reported by SpeedWeek, Webber opened up that he is hoping his former teammate does well in the coming weeks.
"It hurts me, the people in Germany may not believe me, but I would like him to do well," he said. "I believe that the Ferrari experience has taken a piece of his soul." (Translated from German using Google Translate)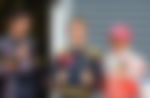 "I think he has felt that confidence has broken. And he is now trying to regain the momentum to enjoy what he loves about the sport."
Following a blistering phase with Red Bull, Vettel joined Ferrari with soaring confidence and sky-scraping goals. However, reality treated him rather differently. The hype died down as years went by and then came the agonizing 2020 season for the German.
It's going to be a tough six months for Sebastian Vettel: Webber
Webber felt that Vettel could be looking forward to the longest six months with his new team, Aston Martin. And this period will decide whether the German is bound to give a comeback or not.
"If you don't enjoy your job, it affects performance. It's going to be a tough six months. He's the only one who can fix that inside himself," he said. "You don't think about what he's achieved in the past at the moment. It's hard to see. I hope he can get it back together soon.
"It is a great challenge for him. I hope he manages, that he gets the confidence in the Aston Martin. But it is a mountain that he has to climb."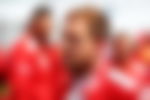 Of course, Vettel is receiving incredible support from the team despite the two horrendous outings this season. But one can't blame the 33-year-old for both the weekends. While the incidents at Bahrain GP were all because of Vettel, it is not the same when it comes to Imola.
ADVERTISEMENT
Article continues below this ad
Vettel drove a brilliant race, and if not for the untimely penalty or the pre-race misfortune, the Aston Martin driver would have had a shot at claiming his first points for the team.
But there's a long list of race weekends waiting in line and all it takes is a bit more effort from Vettel and some luck to see himself in the top 10. Hence, will he get his redemption over the upcoming weekend in Portugal? Only time will tell.
ADVERTISEMENT
Article continues below this ad