Ferrari F1 Boss Reveals His Final Stance On Team Orders for Carlos Sainz Amid Recent Silverstone Scare
Published 07/20/2022, 3:15 AM EDT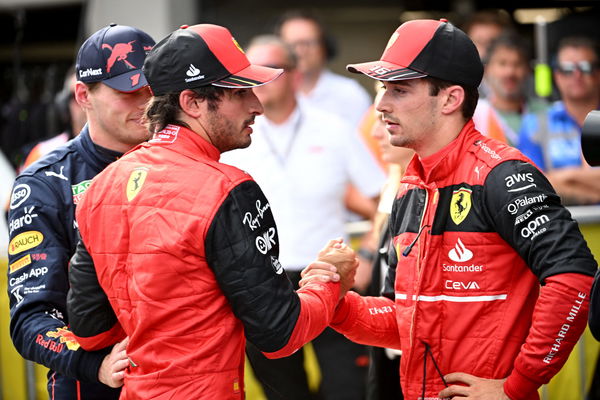 The wait for a perfect race weekend continues for Ferrari despite a win for Charles Leclerc in the Austrian GP. The Monegasque overtook his championship rival multiple times and ended his five-race podium-less run. However, only half of Ferrari's garage could celebrate the win with yet another DNF for Carlos Sainz.
ADVERTISEMENT
Article continues below this ad
The Ferrari 1-2 from the opening race feels like an eternity ago despite massive potential in the F1-75. The blame only goes to the unreliability of the car, coupled with poor strategic calls. Ferrari needs to get on top of these issues and accumulate maximum points in the next half of the season.
ADVERTISEMENT
Article continues below this ad
Making points a priority instead of a driver, the Ferrari boss, Mattia Binotto, has had his say. He revealed there will be no team orders.
"The fastest car on track is the one which is prioritised. We believe by doing so, certainly at this time of the championship, [it] is the best thing we can do."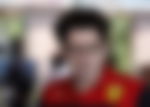 He added, "If, later in the championship, there will be one of the two drivers that got most of the opportunities, certainly we may try to give him full priority, but it's not the situation right now. First, what we are trying to do each single race is [to] try to maximise the team points."
Ferrari squandered their championship lead on both fronts to Red Bull. Now, the team will focus on recovering in at least the driver's or constructors' race. The Scuderia feels not prioritizing Leclerc or Sainz is the best way to achieve the outcome. However, Ferrari's decision to not intervene might have a contradicting effect on their efforts to catch Red Bull.
Letting Charles Leclerc and Carlos Sainz fight each other could end horribly for Ferrari
Ferrari's decision to let their drivers race freely is noble and something Red Bull and Mercedes have faced criticism for in the past. However, if the 2019 Brazilian GP collision between Leclerc and Vettel is any proof, this choice could become costly. We saw glimpses of this at the British GP and the Austrian GP Sprint.
ADVERTISEMENT
Article continues below this ad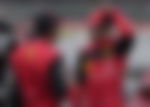 Binotto also pointed out the same fact. He said, "The opponents should not be Charles for Carlos and Carlos for Charles, but certainly Max, Lewis [Hamilton] and the others."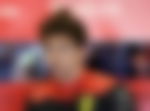 ADVERTISEMENT
Article continues below this ad
The next two races are monumental for Ferrari to evaluate these strategic calls and plan for the second half after the summer break.
Watch this story: Charles Leclerc Extends 6-Year Monaco GP Curse by Wrecking Iconic Lauda Ferrari Chassis