Ferrari F1 Coach Believes 'Emotionally Detached' Binotto is Need of the Hour for Them
Published 08/12/2021, 4:06 PM EDT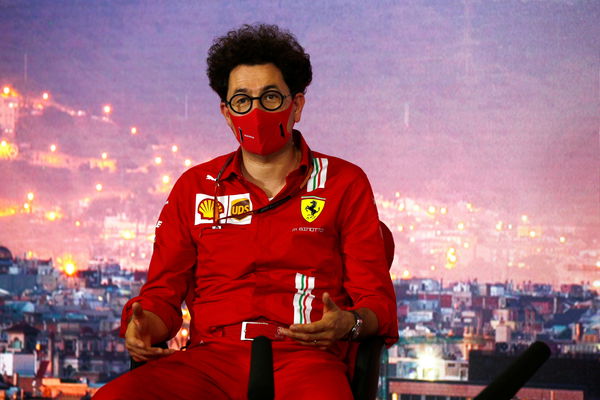 ---
---
Ferrari coach Jock Clear sat down with the Beyond the Grid podcast and discussed the history of the team and the sport. The iconic bright red cars of the Scuderia can't help but emit one feeling: passion. A color so easily associated with the feeling, the team also finds its roots in a country known to be extremely passionate. Clear described how passion is the right word for a team like Ferrari, but it is also its downfall.
ADVERTISEMENT
Article continues below this ad
Jock explained the difference between the British teams and Ferrari on Beyond the Grid –
"Passion is the right word for what you see when you see what goes on at Ferrari. when they win and when they don't win, there's a whole lot of energy there that isn't in the British teams… Maybe what the strength of the British teams is that they have that ability to not get too emotional about it."
ADVERTISEMENT
Article continues below this ad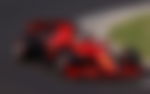 Jock then says emotion is Ferrari's kryptonite. "The very passion that drives Ferrari is the thing they need to overcome." According to the coach, it's the emotions that block decision-making. "The tool that you need is to stay emotionally detached from what's going on so that you can make good decisions."
But there is a moderator; according to Jock, this is where the team principal comes in. "That's where you get Mattia Binotto, who is probably enough Swiss that he can just separate himself from emotion." 
Successful start for Ferrari owing to Binotto
Ferrari is currently third in the constructor's championship, sharing the position with McLaren. Over the last few years, Ferraris performance had dropped, mostly due to lack of pace. However, this year the Italian outfit has improved tremendously and credit has to be given to Mattia Binotto.
So far, so good, the Prancing Horses have covered a lot of ground this season. Considering that finishing in the top three was Binotto's main objective going into 2021, the team has not failed to impress.
ADVERTISEMENT
Article continues below this ad
Binotto even predicted their fight with McLaren, " I think McLaren will be very strong again–they got an upgrade on the power unit, so overall I think it will be a difficult achievement but still I believe that as a team as a minimum objective we should try to achieve." 
ADVERTISEMENT
Article continues below this ad
Having set his eyes on the target, Binotto and the team have worked hard to achieve it. Barring a few hiccups, Ferrari has had a successful season so far. But will the momentum continue till Abu Dhabi?
Watch this story: Ferrari Strategy Fails We Will Never Forget