Ferrari F1 Coach Jock Clear Reveals the Biggest Strength of Charles Leclerc
Published 08/11/2021, 3:08 AM EDT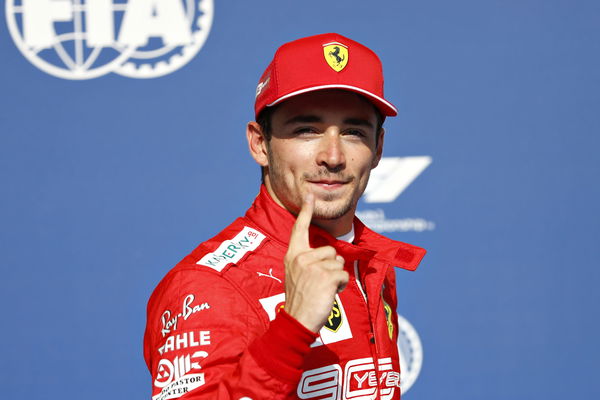 ---
---
Charles Leclerc is undeniably one of the most talented racing drivers on the grid at the moment. And Ferrari recognized that quite swiftly to sign a massive five-year contract with the Monegasque in 2020. The 23-year-old has definitely punched above his weight over his two seasons with the team.
ADVERTISEMENT
Article continues below this ad
However, apart from the fact that Leclerc is fast, there is another aspect that has often astounded his driver coach, Jock Clear. During a podcast with the host, Tom Clarkson, the Briton revealed one of Leclerc's greatest strengths in F1.
The impressive aspect of Charles Leclerc
ADVERTISEMENT
Article continues below this ad
Clear reckoned that 'mental strength' is definitely one of the most highlighting factors of Leclerc, the two-time Grand Prix winner.
"Mental strength. If you say, 'ok, put it in a nutshell, you know? These are the drivers I've worked with. Put your finger on the one element of this driver that really chimes through'… Mental strength certainly with Charles. Quite astoundingly strong mentally," he said while featuring in the latest F1: Beyond the Grid podcast episode.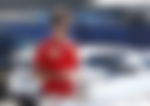 There are certain instances to prove this statement of Clear. The biggest of them all is his race at the Belgian Grand Prix in 2019. Just a day after his best friend, Anthoine Hubert's death on the very same circuit, Leclerc drove a stellar race to win the Grand Prix and ultimately dedicated his victory to the late Frenchman.
Driving for Ferrari is intimidating: Clear
Clear felt that driving for a team like Ferrari can be quite intimidating, and it happened with Sebastian Vettel, who then joined the team after winning four titles. However, Leclerc, despite being an inexperienced driver, managed to cope with it efficiently, hardly showing signs of anxiety.
"It's easy to forget, simply because he is who he is and he has done what he's done in the last 2-3 years. It's easy to forget that, coming into Ferrari, as an official Ferrari driver at that age, that's gotta be intimidating, isn't it? My word! That's gotta be intimidating," he said.
ADVERTISEMENT
Article continues below this ad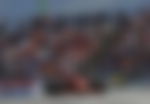 "It is intimidating for Sebastian Vettel when he comes here with 4 world championships. That is intimidating stuff and how he's carried himself pretty much from day 1."
Overall, Leclerc is still evolving as a racing driver and is looking very much set to fight for the title. Hence, all eyes will be on Ferrari, who are urging to pull off a successful start to the crucial 2022 season.
ADVERTISEMENT
Article continues below this ad
But can they offer Leclerc hopes of battling against Mercedes and Red Bull? We'll know soon enough.
Watch Story: Ferrari Strategy Fails We Will Never Forget