Scuderia Ferrari has confirmed a new chassis on Sebastian Vettel's SF1000 for the Spanish Grand Prix. There were rumors of Ferrari considering a chassis change following two forgettable races for the 4 times World Champion. However, the reason behind the new chassis is because of damage to the car during the Silverstone race.
In the team's pre-race preview for the Spanish Grand Prix, Head of Chassis Engineering Simone Resta opened up on the changes to Vettel's SF1000.
Vettel gets a new chassis on his Ferrari SF1000
"We arrive in Barcelona knowing this will not be an easy weekend for us, given how testing went here in February. However, over the five races run so far, we have worked hard to try and improve our car's performance and extract all its potential. 
"There will be no particular updates on the SF1000, however Sebastian will have a new chassis, because after the Silverstone post-race analysis, we spotted a small fault caused by a heavy impact over a kerb. It would not have had much of an effect on performance, but it was the logical decision to take " read Resta's statement.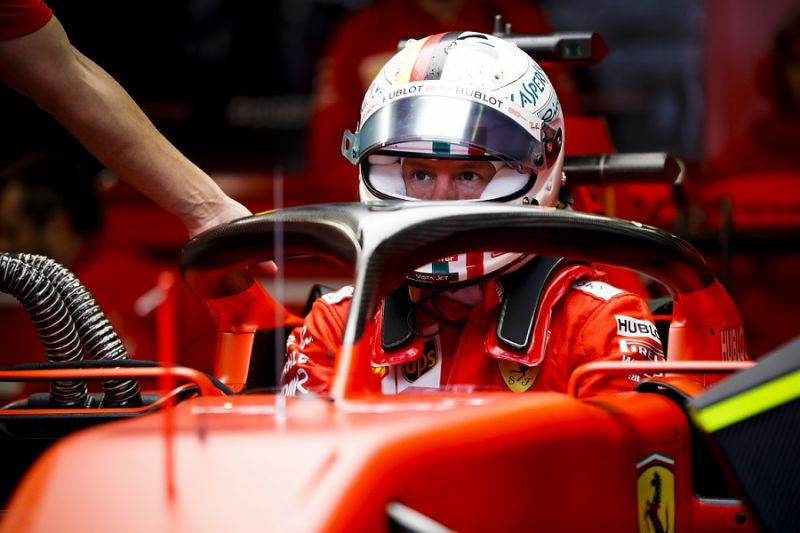 Hopefully, a brand new chassis turns things around for Vettel. The German driver was no match for his teammate across both races at Silverstone. While his teammate clinched a podium and commendable fourth-place finish, Vettel could only bag a single point.
It's unclear why the German is struggling to such an extent but it's quite evident that he isn't comfortable with the car. Fortunately, Ferrari can take comfort from the fact that its car doesn't punish its tires like Mercedes.
A podium or win may be unlikely, but Ferrari can aim to achieve a solid points finish to retain its third place in the Constructors' Championship
Looking ahead to the Spanish Grand Prix, Vettel said:
"This circuit is quite different to Silverstone and I am curious to find out how the car will feel here. We can expect very high temperatures and so it will be important to find a set-up that allows you to have good speed without causing excessive tyre wear."
Will a chassis change encourage Vettel to show his true pace at the Catalunya circuit?