Ferrari F1 Helps the Italian Government by Donating €10 Million
Published 03/19/2020, 1:33 PM EDT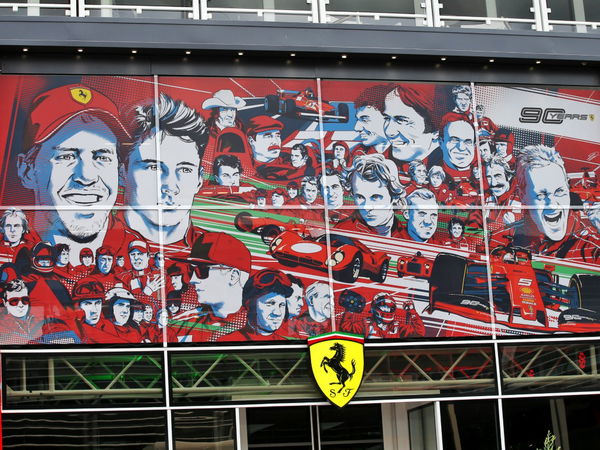 ---
---
As the coronavirus flare-up keeps on grasping Italy, the family behind Ferrari F1 and its related organizations have declared a progression of measures to help with the emergency.
ADVERTISEMENT
Article continues below this ad
Above all, Italy is the second-most noticeably terrible hit nation on the planet with COVID-19. Moreover, Ferrari has just suspended all tasks at the processing plant in Maranello, including the F1 group.
Formula 1 groups are working with government and wellbeing specialists to build the stock of ventilators during the coronavirus emergency.
ADVERTISEMENT
Article continues below this ad
Ventilators help to supply more air to patients with breathing challenges. It is one of the impacts of serious coronavirus indications.
Most of the F1 groups are intending to work out ways to utilize their building offices to help the production.
F1 said the aim was to "provide as much help and assistance as we can".
A spokesman said: "The F1 community is engaged in discussions with all the relevant stakeholders regarding this issue. We will provide further details in due course."
Ferrari F1 pledges to donate €10 million
The Agnelli family donates 10 million euros in support of the Covid-19 crisis. Ferrari, together with other companies from the EXOR Group, source and provide urgently needed medical equipment. Ferrari, EXOR and the Agnelli family united against Coronavirus.

— Scuderia Ferrari (@ScuderiaFerrari) March 17, 2020
The Agnelli family, who control the Ferrari F1 group and street vehicle business, just as the FIAT Chrysler organization and Juventus football club, have uncovered they will make a €10 million donation to the Italian Civil Protection Department, and a social help association called Specchio dei Tempi/La Stampa, to enable the two specialists to manage the wellbeing and social needs in the city of Turin and the district of Piedmont as the infection keeps on spreading.
ADVERTISEMENT
Article continues below this ad
The family's organizations have likewise sourced and bought a sum of 150 ventilators, close by other clinical gear from different abroad providers. They are getting ready for their prompt air transport to Italy to ease the burden on the health administrations.
Moreover, they have given the Italian Red Cross and ANPAS with an armada of vehicles for the dispersion of nourishment and medication. It is for the debilitated, the older and individuals needing help across Italy.
"At a time like this, my gratitude goes first and foremost to Ferrari's women and men. Who, with their tremendous commitment over the past few days, have demonstrated the passion and dedication that defines our marque," said Ferrari CEO Louis Camilleri at the time.
ADVERTISEMENT
Article continues below this ad
"Together with our suppliers, they have ensured the company's production. And it is out of our respect for them. For their peace of mind and those of their families that we have decided on this course of action. Our clients and fans are also top of mind for us at this time."