Ferrari F1 Hit Another Major Roadblock Threatening to Derail Its 2020 Campaign
Published 03/08/2020, 3:42 AM EDT

---
---
Things just keep going from bad to worse for Scuderia Ferrari. The team are currently fighting a battle on three fronts with the outbreak of Coronavirus, the FIA controversy and the SF1000 not being good enough. Latest developments in Italy will surely put the Scuderia in a spot of bother, as the country battles the epidemic.
ADVERTISEMENT
Article continues below this ad
Ferrari HQ under lockdown
The Italian government has issued a decree that heavily restricts movement to and from Northern Italy. The affected regions include Lombardy – which is under total lockdown. Additionally, provinces such as Modena and Emilia-Romagna are also quarantined.
ADVERTISEMENT
Article continues below this ad
This severely affects Ferrari's operations and could even prevent the Italian team from competing in races. Maranello, which is located in Emilia-Romagna, is the team's main headquarters. With the factory paralyzed and movement to other areas banned, the team could face trouble even making it to round 1 in Australia.
With virtually no access to its Factory and development centres, the team will face difficulties in multiple areas. Firstly, getting parts for the car. Ferrari may face a shortage of vital components for its SF1000. Secondly, car development. As the season progresses, teams constantly install updates on their cars to gain performance and efficiency.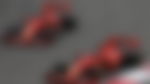 Ferrari will struggle to send crucial data and feedback to Maranello, impairing progress with the SF1000.
2020 – a year to forget?
Coronavirus not only affects Ferrari's base but also its employees as several countries have imposed restrictions on Italians. The team demanded a few assurances for its staff to prevent any problems when the team heads to race weekends.
ADVERTISEMENT
Article continues below this ad
2020 could be a write-off for Ferrari if the car fails to be competitive. Team principal Mattia Binotto revealed that the team would abandon development on the SF1000 if it struggles initially.
"So at the start of the season, we certainly keep pushing on 2020 as much as we can, because it's time for us to understand the car and the weaknesses. And hopefully, it is things that we can address as soon as possible.
"If I see after a few races, and we will still understand that the gap is too big, then maybe it's a consideration that we can take into account". said Binotto.
ADVERTISEMENT
Article continues below this ad
F1 returns next week with the Australian Grand Prix.