Ferrari F1 Seat Desire Hindered Friendship With Vettel: Romain Grosjean
Published 02/20/2021, 5:40 AM EST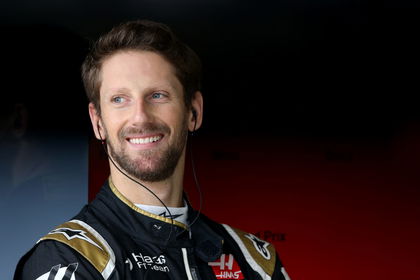 ---
---
A move away from F1 may have caused him conflicting emotions, but Romain Grosjean does believe that he will gain friends for life. In a sport as competitive as F1, Grosjean believes it is very difficult to have friends whilst you are racing.
ADVERTISEMENT
Article continues below this ad
Although the likes of the Twitch quartet may prove him wrong, Grosjean believes that kind of friendship is very limited. The reason being that once they take to the track, it's all business. Nobody is going to help the other. Everyone is focused on themselves.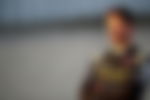 However, once your career ends, you can actually be really good friends, claims Romain.
ADVERTISEMENT
Article continues below this ad
The 181 F1 race veteran said, "Once you stop and you're out of the circus, then you become friends with the guys. 
"You share the same passion, you've shared the same travel, you share the same moment. So obviously you're going to be friends. But when you compete with someone and you want his seat" that's when a boundary over one's friendship arises.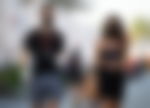 Romain Grosjean reveals he wanted Sebastian Vettel's Ferrari seat
The ex-Haas man said, "I'm getting on very well with Sebastian Vettel. I have got huge respect for him and I know we are going to be friends.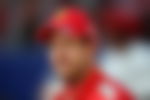 "But when he was at Ferrari, what do you want to do? Get his seat. It's hard to be a friend. If it's a friend and Ferrari calls you, your going to call your friend and say, 'be careful, they called me so they want you out.' But it doesn't work that way.
ADVERTISEMENT
Article continues below this ad
"It's a huge respect when you are into it (F1). And whenever it's over, you can be really good friends."
Grosjean's newfound friends would be wishing him luck as he starts a new journey in motorsport. Romain would want to have a lot more success in IndyCar than he had in F1.
ADVERTISEMENT
Article continues below this ad
It'll be great to see Grosjean return to the grid after that crash. We wish him all the best in the American single-seater series. Who knows, maybe in the future we may see him in F1 again, performing a super sub role like Nico Hulkenberg. But until then, racing on American circuits will be his routine.