Ferrari F1 Take Design Inspiration From Arch Rival Mercedes for 2021 Car
Published 02/13/2021, 3:55 AM EST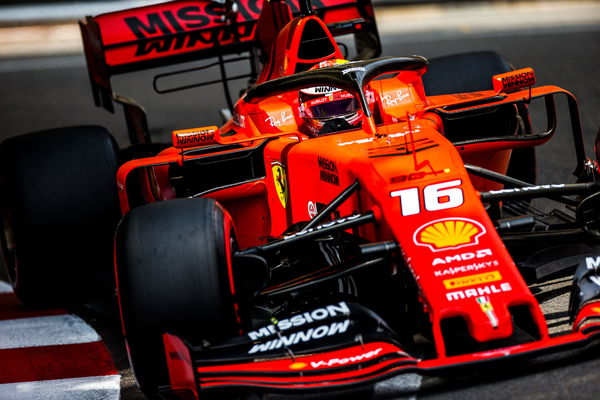 ---
---
Ferrari F1 have become the latest team to confirm the launch date of their car. However, unlike the rest of the teams on the grid, the Maranello-based outfit opted to do their car and personnel reveal separately.
ADVERTISEMENT
Article continues below this ad
The date for the Ferrari SF21's launch is set for March 10, just two days before the pre-season tests in Bahrain begin. The date for the personnel reveal will be on February 26.
However, the Scuderia did post a teaser video on their social media pages to hype up the events. The video featured a statement from team boss Mattia Binotto before the fans were treated to the glorious sound of the new beast revving up.
ADVERTISEMENT
Article continues below this ad
But only the keenest of observers would have caught this following aspect from the teaser video. The new Ferrari was sporting a different kind of air box, one unlike their own, but commonly seen on their biggest rival's car, Mercedes.
Ferrari, SF21'in hava giriş tasarımını da değiştirmiş.

Dün yayınlanan görüntülerden yola çıkıldığında Ferrari, dış kısımlarda iki ek hava girişinin yer aldığı oval tasarımı benimseyen Mercedes'in yönüne gitmeye karar vermiş gibi görünüyor.#F1 #Ferrari #SF1000 #SF21 pic.twitter.com/qzDEonidJ4

— Motorsport Türkiye 🇹🇷 #F12021 ⏳43 Gün (@Motorsport_TR) February 13, 2021
According to Motorsport (translated via Google), "Judging from the images released yesterday, Ferrari seems to have decided to go in the direction of Mercedes adopting the oval design with two additional air intakes on the exterior."
The larger air inlet would allow more air to be pushed into the engine. This, in turn, would increase the amount of fuel burned, and in theory, would result in a faster car. Also, the air intake's design could reduce the amount of drag the SF1000 infamously generated.
This isn't the only thing that has been Mercedes inspired. The Italian team are also attempting to do what Mercedes did back in 2014 in order to achieve supremacy next year.
Ferrari team boss expresses optimism ahead of new season
Binotto said, "Our 2021 season starts here. We can expect plenty of challenges along the way and we are determined to do better.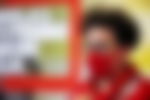 "The car has been improved in all areas where developments are permitted. We must work in a determined and focused way aware of where we were and where we want to go."
ADVERTISEMENT
Article continues below this ad
The Tifosi would hope that their team gives them a lot more to cheer about this year than in 2020.
Can the Prancing Horse erase the memories of a horror season and rise from the ashes? We shall soon see.
ADVERTISEMENT
Article continues below this ad
Also: WATCH: Behind the Scenes of Sainz's Scintillating First F1 Test for Ferrari