"Ferrari Fan" Max Verstappen Wins Over the Tifosi With Unpredictable $725K Move
Published 01/25/2023, 7:00 PM EST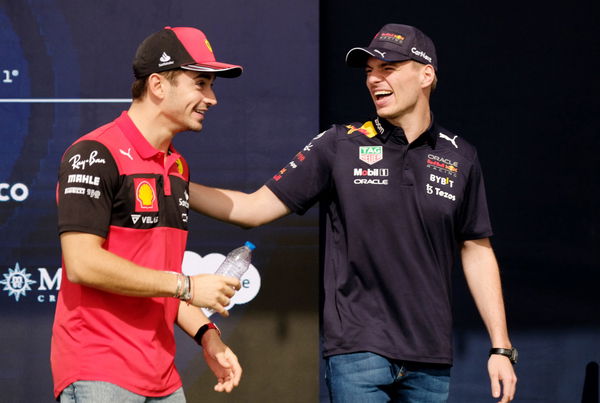 Max Verstappen is a man with many hobbies and interests. His most famous endeavor is obviously sim-racing, where he is part of Team Redline and competes professionally. But his other, lesser-known hobby is car collecting. And with the addition of his most recent purchase, it is going to get even more spectacular than it already is.
ADVERTISEMENT
Article continues below this ad
According to a clip going viral over social media, the Dutchman has recently bought the iconic Ferrari SF90 Stradale Assetto Fiorano, which is estimated to be worth around $725,000! And with a price as high as this SF90, comes features that are overkill for a road car.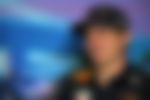 With an eight-speed automatic transmission, the Ferrari SF90's 4.0-liter twin-turbo V8 and three electric motors deliver a combined 986 horsepower and 800 Nm of torque to all four wheels. Due to this, the hybrid supercar can accelerate from 0 to 62 mph in 2.5 seconds, from 0 to 124 mph in 6.7 seconds, and can go as fast as 211 mph, according to Car Buzz.
ADVERTISEMENT
Article continues below this ad
Fans love Max Verstappen's new ride
The new car joins the Porsche 911 GT3 RS, the Aston Martin DB11, the Aston Martin Vantage, the Aston Martin DBS Superleggera, the Aston Martin Valkyrie, the Ferrari Monza SP2, and the Renault R.S.01 in the garage. And the fans are loving it!
Well it's not like he can drive a Red Bull. 🤣🤣 That color is amazing though. He should definitely get it. 👍🏽

— WhatoF1t (@WhatoF1t) January 25, 2023
That is a lot more interesting than a Honda CRV. 🤣🤣🤣

— Manuel G. (@magueto68) January 25, 2023
The car has Tifosi going crazy for the Dutchman, with many saying that the red suits the driver very well!
ADVERTISEMENT
Article continues below this ad
The Red Bull driver driving a Ferrari had the fans going crazy. Many even asked the team to bring Max and let go of Charles! Jokes apart, one thing that does and will stand the test of time is Sebastian Vettel's statement, "Everyone is a Ferrari fan. Even if they say they're not, they are Ferrari fans."
ADVERTISEMENT
Article continues below this ad
WATCH THIS STORY: Charles Leclerc Gets Into Heated Debated With Max Verstappen Fan Over Dinner Time Conversation
Max is surely a car enthusiast, well beyond the rivalries on track. He doesn't shy away from making statements. And this one, while not a statement, is surely an expression of respect and love for Ferrari.
Edited By: Ranvijay Singh