"Ferrari Is Still Ferrari": Charles Leclerc Dreams of Filling Michael Schumacher's F1 Boots at the Scuderia
Published 05/26/2022, 10:28 AM EDT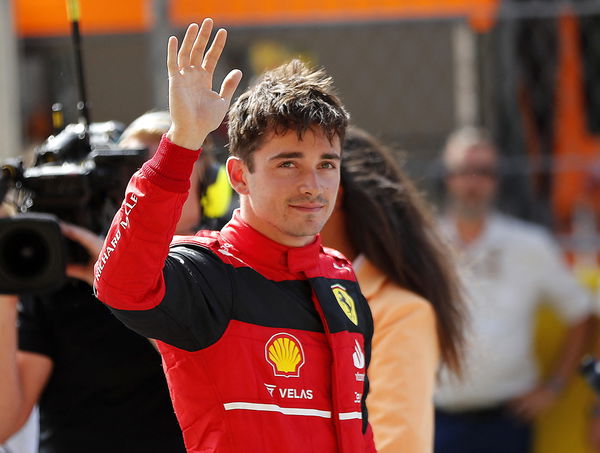 Charles Leclerc is having a magnificent season and was even leading the drivers' championship. However, he lost the lead after the disappointing DNF in the Spanish GP. Leclerc is happy to be in Ferrari despite losing his lead in the championship and wants to continue fighting for wins.
The Monegasque prodigy came from the Ferrari driver academy and grew up admiring the seven-time world champion, Michael Schumacher. Leclerc dreamt of driving in the same team as his idol Schumi from an early age. That dream is finally complete, as Charles Leclerc is the ace for the Maranello base this season, who helped them win two races.
ADVERTISEMENT
Article continues below this ad
Leclerc said he wants to become like the German legend and even win championships like him with Ferrari. Leclerc said, "To come back to Michael Schumacher, he made us all dream. I wanted to get into F1 to become like him. And to be in the same team as him means a lot. Especially if I can win a championship like him."
WATCH THIS STORY: Charles Leclerc Extends 6 Year Monaco GP Curse by Wrecking Iconic Lauda Ferrari Chassis
Further, the media asked whether Leclerc would spend his whole life at Maranello. To which Leclerc replied, "Of course. Ferrari is still Ferrari. It's the dream, but we have to win. And I want to win too."
Charles Leclerc can still feel Schumacher's mark in Maranello
Michael Schumacher is undoubtedly one of the best f1 drivers in F1 history. He was a significant part of the dominance of the Reds. The young Ferrari driver Leclerc who is following in Schumi's footsteps, claims to feel the impact that Michael left behind in the Maranello base.
ADVERTISEMENT
Article continues below this ad
The team principal Mattia Binotto worked with the Ferrari legend during the golden age of the Italian constructors. So, he told the young Leclerc about Schumacher's professionalism to inspire the Monegasque to keep improving himself.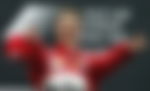 Charles mentioned, "This winter, Mattia explained to me a few things about Michael Schumacher, how much he influenced the team and how much he pushed to improve the professionalism. You can still feel the mark he left on Ferrari."
ADVERTISEMENT
Article continues below this ad
Aside from following Schumacher's footsteps, Leclerc got the home race in Monaco to think about at the moment. The Monegasque has never been able to finish his home race since his F1 debut. So, it would be fascinating to see if he can end his DNF streak in the race in the principality.
Edited By: Ajinkya Aswale