Ferrari & McLaren Eliminate Early Worries as Carlos Sainz & Lando Norris Get New F1 Chassis Ahead of Spanish GP
Published 05/21/2022, 6:12 AM EDT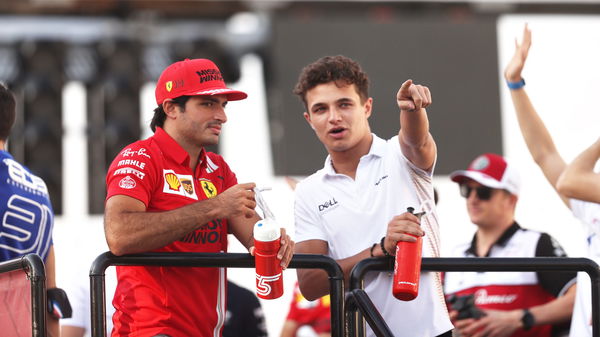 Lando Norris and Carlos Sainz both will experience changes in their cars. Mclaren and Ferrari have decided to change the chassis of Lando's MCL36 and Sainz's F1-75 ahead of FP3 and the all-important qualification. The change has come timely for both the drivers as the change after the qualifying would've meant starting the race from the pit lane.
ADVERTISEMENT
Article continues below this ad
The change in Lando's car was imminent after a poor display in FP2. The Mclaren man drove into the gravel once and later over the kerbs. The kerbs caused most of the damage as there were sparks and fire on his brand new Mclaren floor. Lando drove off turn nine, which caused the massive damage and forced Mclaren to change the chassis.
"Ah, I went off turn nine. Probably damaged the floor," said Lando on the team radio after the incident. With Carlos Sainz, however, the problem arose after they already clocked him at the fourth fastest in FP2. The Scuderia changed the chassis of Sainz's F1-75 overnight after a reported issue in the fuel system. This makes two overnight chassis changes on the grid so far.
The chassis change will mean that FP3 will become even more important for both drivers. They would need to get a hang of the car before the qualifying and get as many laps in as they can.
Watch The Story: Charles Leclerc Extends 6 Year Monaco GP Curse By Wrecking Iconic Lauda Ferrari Chassis
Both the drivers narrowly avoided penalties with chassis change before FP3. But the change means a usage in parts which every team can only do on so many occasions. The part penalties might come in every driver's direction by the end of the season considering that we're only on the sixth race.
ADVERTISEMENT
Article continues below this ad
Carlos Sainz under pressure at the home Grand Prix
Sainz has scored points in every single Spanish Grand Prix in his career. And now, driving in the most competitive Ferrari car in a decade, Sainz can take his Spanish Grand Prix record one step forward. However, the Spaniard has been inconsistent in the opening five races.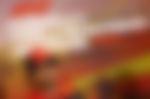 The back-to-back crashes in the opening laps of the Australian and Emilia Romagna Grand Prix were unfortunate. But the Sainz will look to change his fortunes around and try to register his first win at the home Grand Prix.
ADVERTISEMENT
Article continues below this ad
In his own words, Sainz said, "To do it [get the first race win] at my home Grand Prix would be the best ever."
Edited By: Ranvijay Singh