Ferrari Not Aiming for a "Single Victory": Mattia Binotto
Published 09/16/2020, 11:48 PM EDT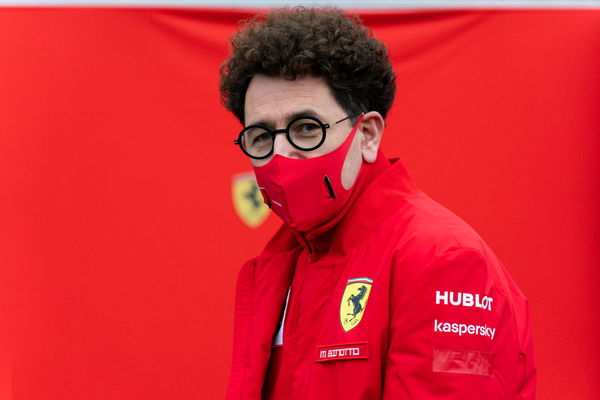 ---
---
Mattia Binotto spent almost two and a half decades at the Italian Camp. He claimed that these years have been beneficial for his current position at the Prancing Stallion. The team principal aims to revive Ferrari to its zenith by employing the methods introduced by Jean Todt. During the 1999-2004 time frame, Ferrari flourished as a team in F1. However, that was preceded by a considerably long draught at the Ferrari Cabinet. The redemption that Binotto is looking for, would take a miracle.
ADVERTISEMENT
Article continues below this ad
Binotto remarked that previously, Scuderia Ferrari has had some tough times, like in 2020. However, it is within the spirit of the team and the soul of the Prancing Stallion that they always stand back up to their challenges.
Binotto joined Ferrari as a Test Engine Engineer in 1995. During his initial years, he had the privilege of working alongside Jean Todt, Rory Byrne, Ross Brawn, and the legendary Michael Schumacher – Ferrari's glorious years from 1999 to 2004. Mattia Binotto aims at rebuilding those years again.
ADVERTISEMENT
Article continues below this ad
Mattia Binotto employs techniques from Ferrari's golden years
"I think what we're looking for is not a single victory but to try to create solid foundations for eventually a new cycle; We know it will take time… It's a long journey and I think again we are in a clear difficulty at the moment. But I think if you look back at the Ferrari history, there have always been moments of difficulty and we have always somehow got back from them, and I think that's really what we are looking for."
The high spirit of redemption is praiseworthy. Binotto is correct about Ferrari's glorious history in the sport. However, the situation has never seemed so dire.
ADVERTISEMENT
Article continues below this ad
Nonetheless, Mattia Binotto is certain that strategies from those years can effectively turn around Ferrari's fate.
Though optimistic in his approach, Binotto was evidently uncertain about the time it may take for the strategies to work. He explained that because of their unique strategies, the team cannot specify any particular deadline. However, it will definitely pay off in the long run.
"How long will it take us to get back? Obviously now we are in a difficult situation at the moment, because of the regulations. A lot of components are frozen, [we are] limited in the activities we may do in the wind tunnel or simulations. So I think 2020's certainly very difficult, 2021 I hope we can do better than what we are doing today. But I think 2022 will be our most important opportunity."
Ferrari chief backed by a loyal team
The Scuderia Ferrari team has the utmost faith upon its principal and maintains their loyalty by supporting him. "I've got the commitment, the trust and the support of my top management, which is great; Even more, I think we've got the support of the entire team, and I think that as well is important, and having an entire team supporting the values, the vision and objectives is key." clarified Binotto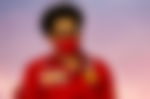 ADVERTISEMENT
Article continues below this ad