Ferrari Points Out Shady Behavior From F1 Leaders Red Bull Triggering Major Conspiracy Over $140 Million Debate
Published 08/31/2022, 9:00 AM EDT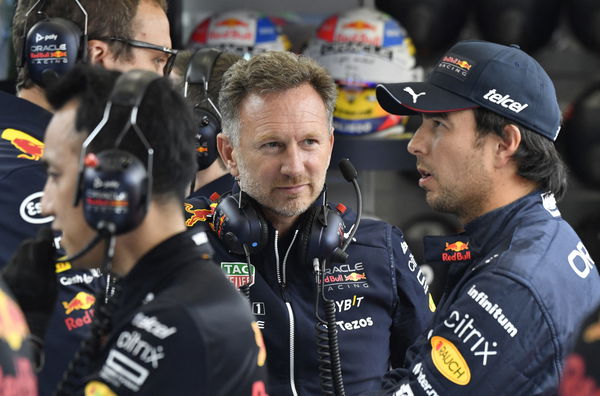 Formula 1 is one of the most expensive sports in the world. The development, maintenance, and upgrade costs are well within millions of dollars every season. This prospect always gave rich teams like Mercedes, Ferrari, and Red Bull an advantage.
ADVERTISEMENT
Article continues below this ad
It is an advantage the FIA has tried to take away with the budget cap, a cap ($140 million) that was introduced in 2021. However, teams are questioning the rigidity of the cap or if FIA will enforce it robustly. So far, there's been no proof of that with teams like Red Bull and Mercedes bringing constant upgrades.
ADVERTISEMENT
Article continues below this ad
The concerns peaked with rumors of Red Bull's lighter chassis hitting the paddocks. Ferrari's Mattia Binotto expressed his concern about the budget cap and FIA's ability to police it robustly.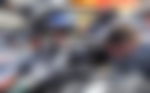 The Ferrari boss said, "I cannot know what they are doing, if they've got a lighter chassis or not. But generally speaking the budget cap is always a concern – I think we already mentioned it through the season."
"We know that we need to have a very strong FIA to make sure that they are properly focusing. Otherwise, the regulation itself will not be fair and equitable," added Binotto, regarding the policing of the cap.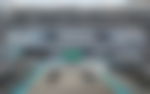 The Italian boss also revealed Ferrari can never build a new chassis in the middle of the season, keeping the budget cap in mind. Mercedes' Toto Wolff echoed Binotto's thoughts and agreed that throwing money at their problems is a thing of the past.
However, there are more rumors flying around the paddock about Red Bull's supposed malpractice regarding the budget cap.
Red Bull needs to fight off another rumor as the lighter chassis sparks a debate
The rumor flying around the paddock is that Red Bull is using AlphaTauri's budget to satisfy the budget cap. There is no evidence of the same, but the rumor has caught some traction and it has already become the talk of the town.
Wait — there are rumors that RB is using part of Alpha Tauris budget and thats how they could afford to rebuild their chassis??

— Amani (@f1amani) August 30, 2022
Various teams are questioning Red Bulls spending regarding upgrades and think Alpha Tauri might be involved to help Red Bull stay under the budget cap🤔

— Stefanie (@Schleifpferd) August 30, 2022
These rumors are a follow-up to the rumors about Red Bull's decision to rebuild the chassis to counter the overweight RB18.
ADVERTISEMENT
Article continues below this ad
ADVERTISEMENT
Article continues below this ad
Now that we know rebuilding isn't possible for teams under the new budget cap, according to the Mercedes and Ferrari bosses, these are gaining some traction. However, there is still no reliability on this budget carry forward from the AlphaTauri rumor.
WATCH THIS STORY: Christian Horner Unhappy with 2022 Budget Cap, Calls for Urgent Attention
Edited By: Reubyn Coutinho