Ferrari President Blames 'Traitors' for Past Struggles, Backs Mattia Binotto With a Different Strategy
Published 09/15/2020, 9:48 AM EDT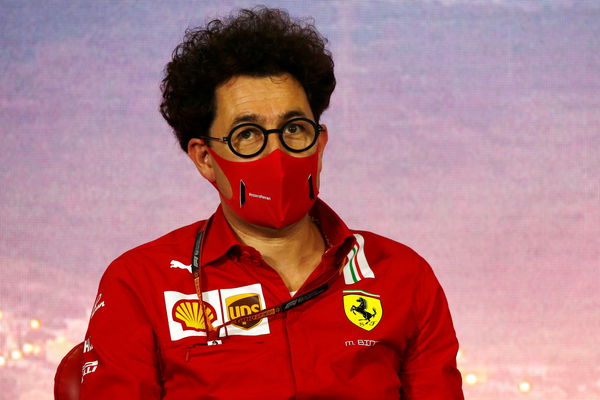 ---
---
Having struggled for a few years now, Ferrari have suffered an even further marked deterioration this season. Currently, 6th in the Constructors' Standings, the home races at Monza and Mugello did little to cheer them up.
ADVERTISEMENT
Article continues below this ad
The complaints have been endless – lack of power, brake failures, slow at the corners, incorrect strategies. The list simply goes on and on. But despite the poor performances, Ferrari President John Elkann thinks it is a 'painful moment' at this time.
He also admits that they are going to great lengths to become better for the future, with existing personnel. This looks like Elkann might be taking a dig at some key employees who have since left Ferrari, to move to the likes of McLaren and Mercedes. Nevertheless, he places his full faith in Binotto, for the time being at least.
ADVERTISEMENT
Article continues below this ad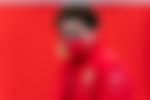 Without naming any particular employees, Elkann referenced how Ferrari have struggled in the past due to personnel jumping ship. Many current engineers at rival F1 teams have worked for the Scuderia in the past.
Speaking to Sky Sports Italy in an interview, he said, "If one looks at the last decade in which we have not won. And we look at the changes that have been made in the organization, we have weakened with people who left us to reinforce our competitors.
"What we are doing with Binotto is the opposite: build on a strong foundation and strengthen it." (translated from Google Translate)
Ferrari recruiting Carlos Sainz shows an actual sign of progress
Perhaps what Elkann means is making structured changes to the team, and what better change than the drivers' lineup itself? Recruiting Carlos Sainz is a statement of sorts from Ferrari.
A driver with a decent experience, who can shake things up and offer a fresh perspective. The team also wants someone to get the best out of Charles Leclerc.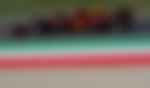 From what one has seen of Sainz in the top division so far, he is a hungry competitor with a fighter's mentality. All of this means that Binotto optimizes and implements strategies with a new driver now.
ADVERTISEMENT
Article continues below this ad
Ferrari want to take baby steps to achieve glory
But, the real question is – can all of this happen from 2021 itself? The answer from Elkann is not so encouraging on that front. "There is nothing worse than giving hope without being able to achieve the objectives.
ADVERTISEMENT
Article continues below this ad
"Our reality tells us that we are between sixth and fourth place and we must progress for next year. Progress means being on the podium, but not is to win."  (translated from Google Translate)
This probably means that Ferrari fans will have to wait a little longer for title glory. And so, in the meantime, the Tifosi will have to settle for the occasional successes that Leclerc and Sainz enjoy.