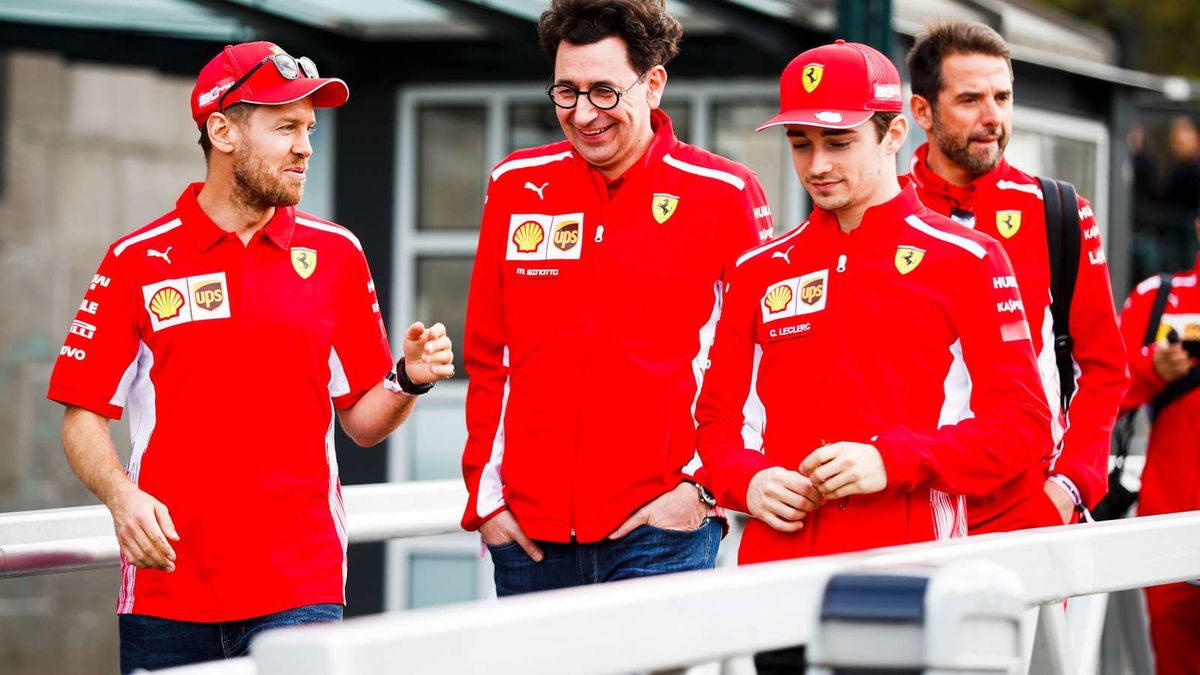 Scuderia Ferrari team principal Mattia Binotto has revealed that the team would prefer Sebastian Vettel for the second seat at Ferrari. The Italian disclosed that talks were underway and for now – Vettel is a priority.
Binotto claims Sebastian Vettel still a priority
Many high-profile drivers will be out of contract at the end of the year. This includes the likes of Vettel, Lewis Hamilton and Valtteri Bottas. Hamilton meeting with the top bosses at Ferrari in late 2019 suggested a potential move, but this seems unlikely given Ferrari's commitment to Leclerc.
With Ferrari and Red Bull confirming Charles Leclerc and Max Verstappen for the foreseeable future, Hamilton has limited options. This also applies to Vettel, who will be donning the red suit for a 6th consecutive season.  With a sixth drivers title in the bag, Hamilton has all the bargaining chips and can eke out a very lucrative deal with Mercedes. The same, sadly, cannot be said for the German.
Vettel didn't have a particularly memorable campaign in 2019 and finished 5th in the drivers' standings. Thus, the German must perform in 2020 to have any chance of grabbing the second seat and Ferrari.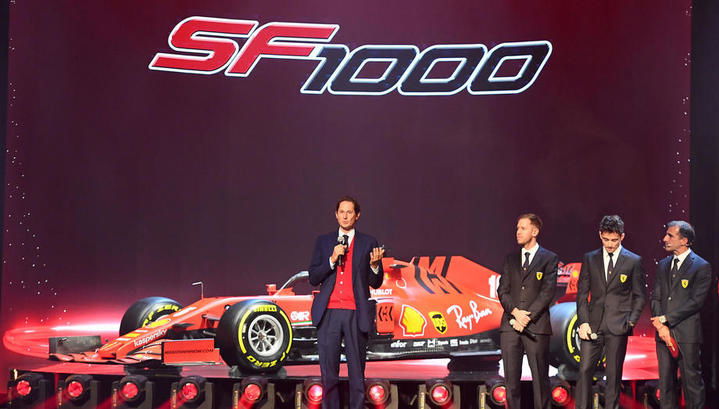 Vettel on his contract expiring
Following Ferrari's glamorous car launch, Binotto revealed the team's hiring plans for 2020.
"Seb is our first choice at the moment"
"It is something we are discussing with him and we will continue to discuss with him, but he's certainly our first option and our preference at the moment."
The Italian also added that the team weren't considering Hamilton at the moment. Interestingly, Binotto also didn't deny Ferrari ruling out Hamilton altogether.
Vettel, who was also present at the launch asserted that there wasn't any rush to pen down a new contract. The German has been in this position before and claimed he wasn't feeling stressed about not having a contract.
"If you compare to three years ago I didn't have a contract until August, so, strictly speaking, I was out of business half a year before the season finished. So I don't think it changes much. I'm focused on what's going on in the moment, obviously, at some point, you have to sort out what's going on in the future but I think we have enough time to do so, so I'm not taking any extra pressure.
Vettel also revealed that he was feeling confident for 2020 and couldn't wait to try the SF1000.