Ferrari Reportedly Tried Getting Ex- Mercedes Engine Chief Onboard to Fix the Team's Struggles
Published 08/19/2020, 7:04 AM EDT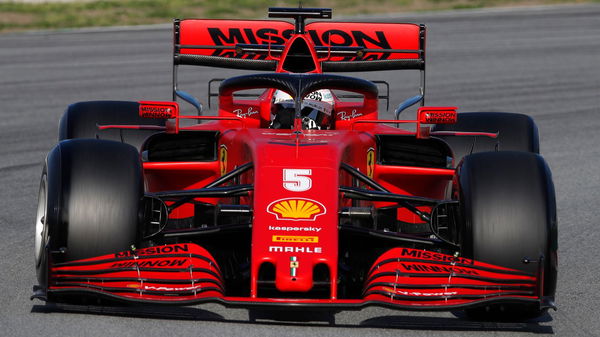 It appears Scuderia Ferrari is leaving no stone unturned in its quest to regain a respectable spot in F1's 'Big 3'. According to reports from Motorsport.com, the Italian team allegedly tried getting ex – Mercedes engineer Andy Cowell on board to address the team's issues.
ADVERTISEMENT
Article continues below this ad
The biggest weakness of the SF1000 is the heart of nearly every road car- the engine. Ever since the FIA had a close look at Ferrari's engine last year, the team's trademarked straight-line speed has disappeared.
Following the entire saga of the FIA's investigation of the Scuderia's power unit, it has struggled to match its rivals' pace on the track. The team even admitted to technical directives being a major factor behind the team's pace drop.
ADVERTISEMENT
Article continues below this ad
Cowell says no to Ferrari: Reports
In an attempt to possibly resuscitate its Championship hopes, the team reportedly contacted Andy Cowell, who masterminded the bulletproof Mercedes power unit. Mercedes announced Cowell's departure from the team a couple of months ago.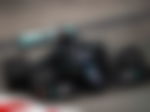 Unfortunately for Ferrari, Cowell apparently rejected the Scuderia's proposal to help the team in its journey back to the top.
"It is clear that there is something wrong and the system must be handled"
"It is said that a chief designer is being sought after Andy Cowell, former head of Mercedes HPP in Brixworth, would have declined the invitation to restructure the power unit department. But there is no identikit so he could aspire to the role of Wolf Zimmerman" reads a report. (as translated by Google)
ADVERTISEMENT
Article continues below this ad
Difficult races coming up
Getting the man responsible for Mercedes's indomitable form in F1 today would've been a major triumph for Ferrari. Sadly Cowell won't be making the shift from Brackley to Maranello.
Engine woes aside, Ferrari can take comfort from the fact their car is easy on its tires. It could also be due to phenomenal tire management from Charles Leclerc and Sebastian Vettel, but the Scuderia have at least something to smile about in 2020.
ADVERTISEMENT
Article continues below this ad
With tracks like Monza and Spa coming up, Ferrari may struggle to an extent that we've never seen before. Moreover, long straights demand peak performance from the engine, something the Maranello outfit will be wary about.
F1 returns next week with the Belgian Grand Prix on August 30.