Ferrari Responds to F1's Early Summer Shutdown Decision
Published 03/19/2020, 1:19 AM EDT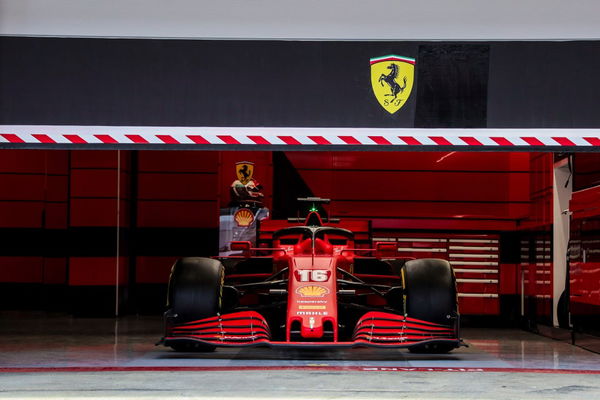 ---
---
Scuderia Ferrari responded to F1's decision regarding the summer break. Yesterday, F1 officially announced revised dates for the mandatory summer shutdown. Teams will comply with the announcement by holding the shutdown between March and April. Ferrari stood by the FIA's decision and revealed its shutdown duration.
ADVERTISEMENT
Article continues below this ad
Ferrari responds to the early shutdown
Holding the summer shutdown earlier will surely benefit the Italian team. As Italy battles an ongoing epidemic, the team stopped operations at its headquarters in Maranello. Furthermore, Ferrari ceased operations in most of its factories – paralyzing the Scuderia's working.
ADVERTISEMENT
Article continues below this ad
This would have surely affected Ferrari's participation had regular race weekends gone ahead as scheduled. Not only would the team have struggled with receiving car parts and data analysis but also in car development. With Maranello under lockdown, the Italian team would have abandoned major updates for the SF1000.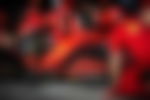 In an official press release, the Scuderia stated that it supported F1's decision to take an early break. The Italian manufacturer also revealed its shutdown dates for the mandatory period of closure.
"Scuderia Ferrari Mission Winnow, whose staff, along with millions of people in Italy and around the world, is having to deal with the Covid-19 virus pandemic, fully supports the FIA and Formula 1's decision to bring forward the usual summer shutdown. Scuderia Ferrari will, therefore, be shut as from tomorrow, Thursday 19 March, up to Thursday 8 April inclusive." Reads the official statement from Ferrari's website.
The Italian team concluded its press release with a positive statement.
ADVERTISEMENT
Article continues below this ad
"Maintaining our distance, but still united, this virus can be defeated."
A longer shutdown
Traditionally, shutdowns last 2 weeks but in light of the given situation, the revised duration stands at 21 days. This gives factory workers a well-deserved break but also means non-stop racing action once the season officially begins. If the season does live up to its tentative start date at the end of May, we could see postponed races making a comeback during the old summer break period.
ADVERTISEMENT
Article continues below this ad
The Coronavirus pandemic has wreaked havoc on the 2020 F1 calendar. With 4 races axed, this has been one of the longest winters fans have endured with no racing action.