Ferrari Reveal Leclerc and Sainz Bonding as Teammates Ahead of 2021 F1 Season
Published 03/10/2021, 9:00 AM EST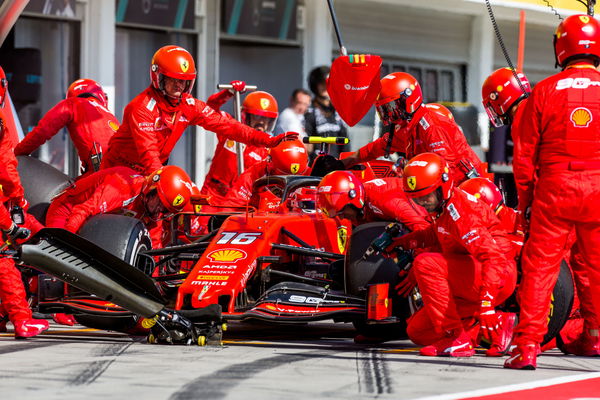 ---
---
If you have a teammate in a sport, it usually means you can count on one another. But in F1, that relationship has another dynamic – one's teammate is also their biggest rival, the best reference point of their abilities. So, it is hard to put on a united front as co-drivers. But, it is something that Ferrari are aiming for.
ADVERTISEMENT
Article continues below this ad
After a dreadful campaign in 2020, they are approaching the upcoming season with more humility. In contrast to contending for the title, Ferrari are looking to use it as a stepping stone for their future success.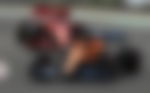 And for that to become a reality, they want their drivers, Charles Leclerc and Carlos Sainz, to operate as a singular unit. Racing Director, Laurent Mekies, is expecting both of them to provide strong feedback to the team and develop the car. Judging by his comments at the SF21 launch, it is going to plan.
ADVERTISEMENT
Article continues below this ad
"We'll be aiming at delivering strong race weekends and providing the right feedback to the factory. And doing all that while operating as a united and solid race team," said Mekies.
"The early phase of that relationship between Carlos and Charles is functioning very well. Actually, they are already operating as teammates. When they go to the simulators, they do all the briefing together.
"When they go and meet with engineers, they are already exchanging as they will be doing at the race track."
Sainz & Leclerc relationship in 2021 decisive for Ferrari
The pre-season is more relaxed and hence drivers function better together. Though under the pressure and drama of the race weekends, their relationship can crumble. It could happen to Sainz and Leclerc as well, but Mekies has seen no signs of it yet.
"So, of course, it is easy to have a good relationship in the winter months. But, I think, they are generally enjoying each other's inputs and approach to the team. And it's going to be a very positive starting point of the season, among all."
ADVERTISEMENT
Article continues below this ad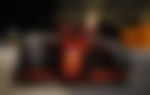 Finally, he acknowledged their role in the team's future successes. "Ultimately, they are a key part of the team. Their enthusiasm, their energy will be key in making 2021 a decisive step in building a better future for our team."
They generally operate with a strict driver policy. So, until mid-season politics take over, expect Sainz and Leclerc to keep working cordially together.
ADVERTISEMENT
Article continues below this ad