Ferrari Reveal the Reason Behind Their Woeful Pitstops in the 2020 F1 Season
Published 12/10/2020, 2:09 AM EST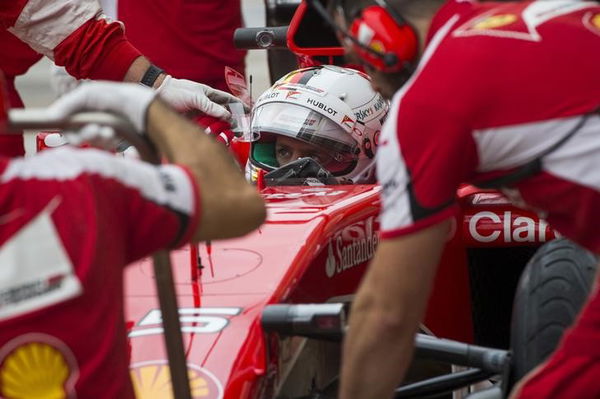 ---
---
Ferrari have had a tumultuous Formula 1 season in all aspects. From having the least powerful engine on the grid to lacking downforce on their cars, it's been a season from hell for them. To further compound their miseries, pit stops have been shambolic for them. 22% of the team's total stoppages for tire change have taken more than 3.5 seconds.
ADVERTISEMENT
Article continues below this ad
Diego Loverno, Ferrari's Vehicle Operation engineer, has laid the blame on a problem associated with their wheel nut. Divulging further on the problem, he said, "The thread is not strong enough, and so the nut has stripped several times. It's a reliability problem we are working hard on to fix for next year."
He feels that this problem has a knock-on effect on the whole pit crew, "When the guys feel, even unconsciously, that they are using a component that is more at risk, with a margin of error for engaging the wheel-gun that is much smaller, that has a negative effect on the whole procedure."
ADVERTISEMENT
Article continues below this ad
ADVERTISEMENT
Article continues below this ad
New pit crew also to blame for Ferrari
The Prancing Horse has been undergoing significant changes in personnel over the last couple of years. From replacing the Team Principal to parting ways with Sebastian Vettel, they are undergoing a revolution. Also part of that revolution is the pit crew. Hence, they need more time to coordinate –
 "It is clear therefore that it takes a little time for all those involved in the pit-stop to gel. There is no other sport that calls on perfect synchronization of over twenty people. That's why the best teams are the ones that have used the same crew for several years."
ADVERTISEMENT
Article continues below this ad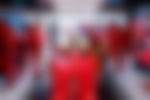 Ferrari's pit stops mirror their cars this season – slow and frustrating to watch. The 'Tifosi' won't tolerate another disappointing campaign. They need the team to pull up their socks in all the departments. The team in red needs to make this wretched campaign a one-off and not the beginning of seasons of turmoil. They have the resources and they must use them more wisely.