Ferrari Reveal the Secret Alias for Their 2022 F1 Car
Published 07/07/2021, 8:15 AM EDT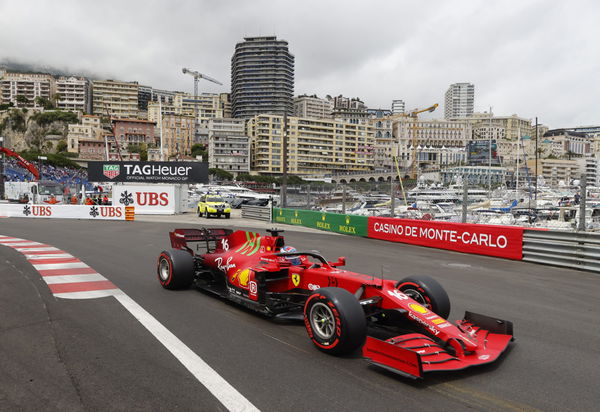 ---
---
Ferrari have had a busy couple of years, building a world-class simulator, which was set to succeed the famous 'Spider', that has offered its services for around 7 years.
ADVERTISEMENT
Article continues below this ad
The construction of the new simulator began in 2019, months before the cost cap came into effect. And now, after almost 2 years, Ferrari have finally completed the project, which is ready to support the development of the 2022 F1 car as well.
While revealing the news regarding their newly built simulator, Ferrari's head of supply chain, Gianmaria Fulgenzi, also unveiled the name that has been given to Ferrari's 2022 F1 car project.
ADVERTISEMENT
Article continues below this ad
What is the name of Ferrari's 2022 F1 car?
It isn't unusual to hear the news of Ferrari naming their car. The Reds are famous for giving their cars a project number followed by a chassis name later on. Last season, the Maranello outfit allotted the number '673' for their 2020 challenger, which was later revealed as SF21.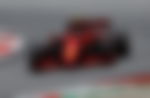 Speaking to Ferrari, Fulgenzi opened up that the name of the 2022 project is '674 Project'. Once the project meets 100% completion, the team will be unveiling its official chassis name.
"It has taken two years to complete this project. And now we are ready to start using it on the 674 project, which is the name given to the car that will be produced based on the new technical regulations that come into force in 2022," he said.
Ferrari holding an upper hand in the 2022 F1 developments?
The 2022 F1 car will carry major technical regulation changes, which is also the biggest since 2014 when F1 invoked the hybrid era. Hence, in a bid to gain from this changeover, Ferrari decided to build the simulator and managed to complete it in August 2020.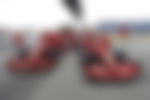 However, there were quite a lot of data that had to be added to the simulator. This was primarily to make the sim more compatible in assisting the development of the 2022 F1 car.
ADVERTISEMENT
Article continues below this ad
Thankfully, with over half-year in hand, Ferrari have managed to complete the project altogether. Subsequently, the simulator is undeniably going to play a crucial role in giving Ferrari a head-start over other rival teams. Hence, will their new simulator accomplish Ferrari's dream of returning to the top, come 2022?
Watch Story: Ferrari Strategy Fails We Will Never Forget
ADVERTISEMENT
Article continues below this ad