Sebastian Vettel a "Relaxed Guy" Who Gives Me "Tips": Mick Schumacher
Published 09/16/2020, 3:35 AM EDT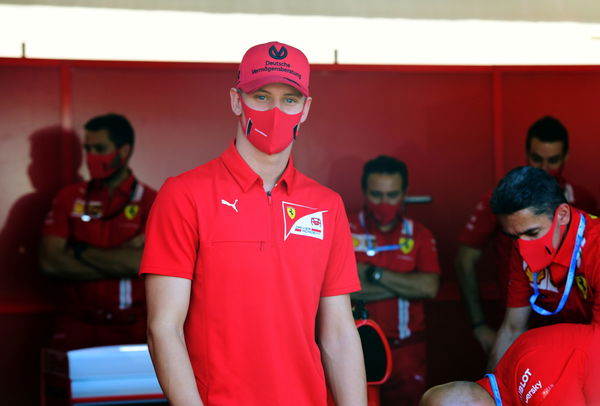 ---
---
If you are in the footsteps of young Ferrari Academy driver Mick Schumacher right now, your life is a happening place. Driving the legendary F2004, taking the lead in the F2 Championship and increased speculation on a seat in F1. All in the space of one weekend.
ADVERTISEMENT
Article continues below this ad
Mick Schumacher getting 'helpful' tips from Sebastian Vettel
The young driver has also admitted that he has spoken to 4-time World Champion Sebastian Vettel a few times now. Vettel, of course, will no longer be with Ferrari next season, with his move to Aston Martin recently confirmed.
ADVERTISEMENT
Article continues below this ad
Nevertheless, Mick Schumacher is getting tips from Vettel – who is a 'relaxed guy' according to him – has done well to learn a few tricks from the veteran ahead of what could potentially be a year in Formula One.
"A very relaxed guy, from whom I also get one or two tips," Schumacher said.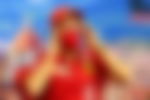 But Mick is looking to take things one at a time and not think too much of the future. He did, however, say that winning the F2 Championship would attract teams' eyeballs for a potential seat.
ADVERTISEMENT
Article continues below this ad
Speaking in an interview with RTL, he is quoted as saying, "It does mean something to be a Formula 2 World Champion. Of course, it draws your attention. But it is not a given that there will be a seat at exactly this time." (translated from Google Translate)
Mick focused on putting the building blocks for a glorious future
Admittedly, the young German driver would have heard comparisons to his great father. But for a 21-year-old, Mick Schumacher holds great maturity and intelligence. It is precisely this skill that can see him become a star for the future.
ADVERTISEMENT
Article continues below this ad
The last thing he would want is to suffer from an inferiority complex. He has earned his right to drive a Formula 1 car, and that would be on his merit. Rising through the ranks, racing for Prema Powerteam, Mick Schumacher has put in some splendid performances.