Sebastian Vettel Appreciates Formula 1 For Its Environment Sustainability Plan
Published 11/25/2020, 7:52 AM EST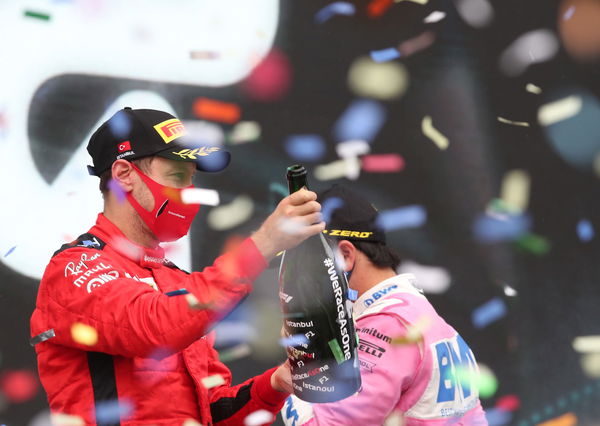 ---
---
Sebastian Vettel appreciates Formula 1's progress towards achieving their environment-friendly goals. Formula 1 recently updated its sustainability plan, announcing a detailed plan for ensuring a net-zero carbon footprint by 2030.
ADVERTISEMENT
Article continues below this ad
The Formula 1 community has embraced the plan to become more sustainable. Formula 1 is also working towards understanding how hybrid engines could work with sustainable fuels; they are planning to pair the next generation engines with sustainable fuels by 2026.
Sebastian Vettel welcomed the idea of introducing biofuels in Formula 1.
ADVERTISEMENT
Article continues below this ad
He said, "For the future, there are some plans and especially the most interesting one, I guess, is the introduction of biofuels, or synthetic fuels.
"That could really be a game-changer also for mobility outside F1 and mobility around the globe."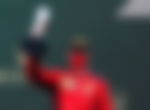 Sebastian Vettel believes Formula 1 can help make a difference
Vettel believes that engineering intelligence and brainpower in Formula 1 can help make the sport more environment eco-friendly. He pointed out, "We have the technology and the engineering power to move quicker on that and we have to change and that will be a completely different status and game for Formula 1 to tackle."
"We have the resources, we burn money, so let's burn it for something useful that also will find its way onto the road."
ADVERTISEMENT
Article continues below this ad
He acknowledged that sustainability is a key aspect of the future.  He said, "You learn as you go and especially when you have kids in this world you wonder what sort of world you will leave them and they will grow up in."
Sebastian Vettel had one of the worst seasons of his career. However, he claimed his first podium at the last Turkish Grand Prix, just as the season is coming to its last leg.  Vettel will be moving on to Aston Martin next season.
He has stated that he will throw himself into the project; it is essential for him to understand the car before the 2021 season begins. It will be interesting to see whether Racing Point's new found pace will help Vettel come back to fighting for podiums or not.
ADVERTISEMENT
Article continues below this ad