Ferrari Siding With Toto Wolff Over Sporting Penalties in Formula 1
Published 05/05/2021, 2:28 AM EDT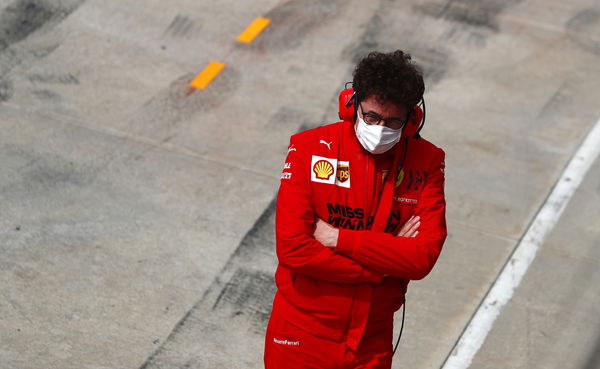 ---
---
The inclusion of the budget cap into the 2021 F1 season may have seen united support from the entire grid. However, there now seems to be a division of opinion amongst the teams, with F1 seeking to offer sporting penalties to the team that breaches the budget this season. And it initially looked like Ferrari weren't particularly happy with it.
ADVERTISEMENT
Article continues below this ad
During the latter part of April, Mercedes' boss, Toto Wolff, revealed that three teams stood against the concept of burdening teams with sporting penalties rather than a fine. Ultimately, the three outfits turned out to be Ferrari, AlphaTauri, and Red Bull.
"A large group of teams, seven out of ten, voted for the introduction of sports penalties for violations of the upper limit," Mercedes boss claimed.
ADVERTISEMENT
Article continues below this ad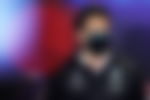 "Three teams voted against it. They would pay a fine. But they don't want any sports fines. That's a bit strange," Wolff added.
While a fine might affect a team financially, sporting penalties could do a lot more damage to the team's championship standings. If a team exceeds the budget limit, F1 could potentially deduct championship points off the outfit. Or in the worst case, could be excluded from an entire season as well.
However, Ferrari's boss, Mattia Binotto, clarified Wolff's statement on the matter. According to the Italian, Ferrari aren't entirely against implementing sporting penalties to budget cap breach, but all they demand is a bit more clarity from the F1 commission.
What did the Ferrari F1 boss say?
As reported by Motorsport-Total, Binotto revealed that there was "no unanimity regarding sporting penalties" amidst the build-up to the commission meeting.
"The text or the wording that was brought to the Formula 1 Commission contained no sporting matters," he said. "The point was discussed in the commission. Even if there was no vote.
"It was discussed. And a few teams – including Ferrari – said that we should first set a few deadlines to make sure that everything is clear. And that we can apply sporting penalties in addition to financial penalties for violation.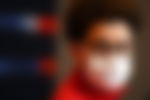 "As soon as we have clarity, we can hold an e-vote and ensure that there are sporting penalties. I don't think we have opposing positions," Binotto clarified.
ADVERTISEMENT
Article continues below this ad
Overall, it is likely that F1 will soon shed further light on the matter. And Ferrari might not be objecting to it this time around.
However, a wide array of uncertainty still prevails over whether Red Bull and their sister outfit, AlphaTauri, will also follow Ferrari's path. So, will it be a smooth sail for F1 from here on? Or are the Milton Keynes outfit all set to further complicate the proceeding? Only time will tell.
ADVERTISEMENT
Article continues below this ad