Ferrari to Race at Spanish GP Without Major F1 Upgrade: Reports
Published 05/04/2021, 7:01 AM EDT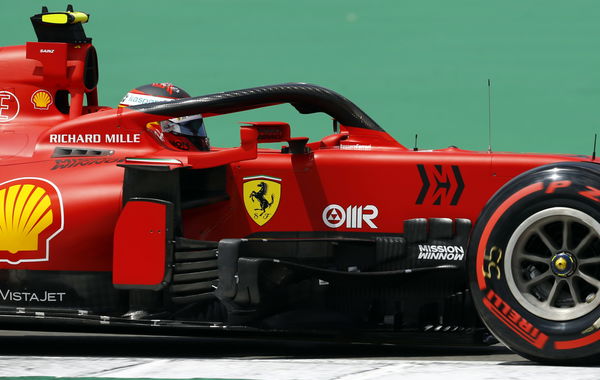 ---
---
Ferrari have made a huge performance leap from last season. After bagging eight points at the Portuguese GP, they comfortably sit at fourth place in the F1 Constructor's Standings. But heading into the next round in Barcelona, they have a disappointing update to offer.
ADVERTISEMENT
Article continues below this ad
Unfortunately, Ferrari won't use the new floor which they tested in Portugal, according to Corriere Della Sera. During the first free practice session in Portimao, Charles Leclerc tried it out and immediately gave positive feedback (he was just fourth-tenth of a second behind the Mercedes of Valtteri Bottas). In the afternoon, his teammate, Carlos Sainz, ran with it and recorded the fourth fastest lap in FP2.
The technical advantages were reportedly immense. And it was expected that green light was given to production in a bid to introduce it at this weekend's Spanish GP.
ADVERTISEMENT
Article continues below this ad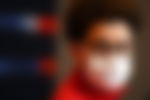 But now they will use it neither in qualifying nor in the race on Sunday. It was rather used as an experimental piece that served as the basis to evaluate future upgrades.
However, if Ferrari does introduce it in the future at races, it will part of a larger package of changes this season. Though, in all likelihood, Ferrari are focusing their resources majorly on the 2022 season.
Game over for Ferrari in McLaren P3 battle?
The Italian outfit is just 11 points behind McLaren in the 'best of the rest' fight. However, it seems like that they are jeopardizing their 2021 season in lieu of the technical changes that set in next year. Although Charles Leclerc is still holding some hope that they can catch them as the season progresses.
ADVERTISEMENT
Article continues below this ad
He said, "For now they are a bit ahead of us so we need to catch up, we need to keep working. Lando is doing a great job – he hasn't done any mistakes so far, and this pays off. So, we need to try and do the same thing now."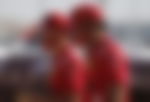 ADVERTISEMENT
Article continues below this ad
It is hard to predict what is going on at their Maranello headquarters. The think-tank may have a bigger reason for not going ahead with their floor changes. We can only speculate, but it remains to be seen how far can they continue to progress this season.