WATCH: Charles Leclerc and Max Verstappen Suffer Clumsy Spins During FP1 for the Portuguese GP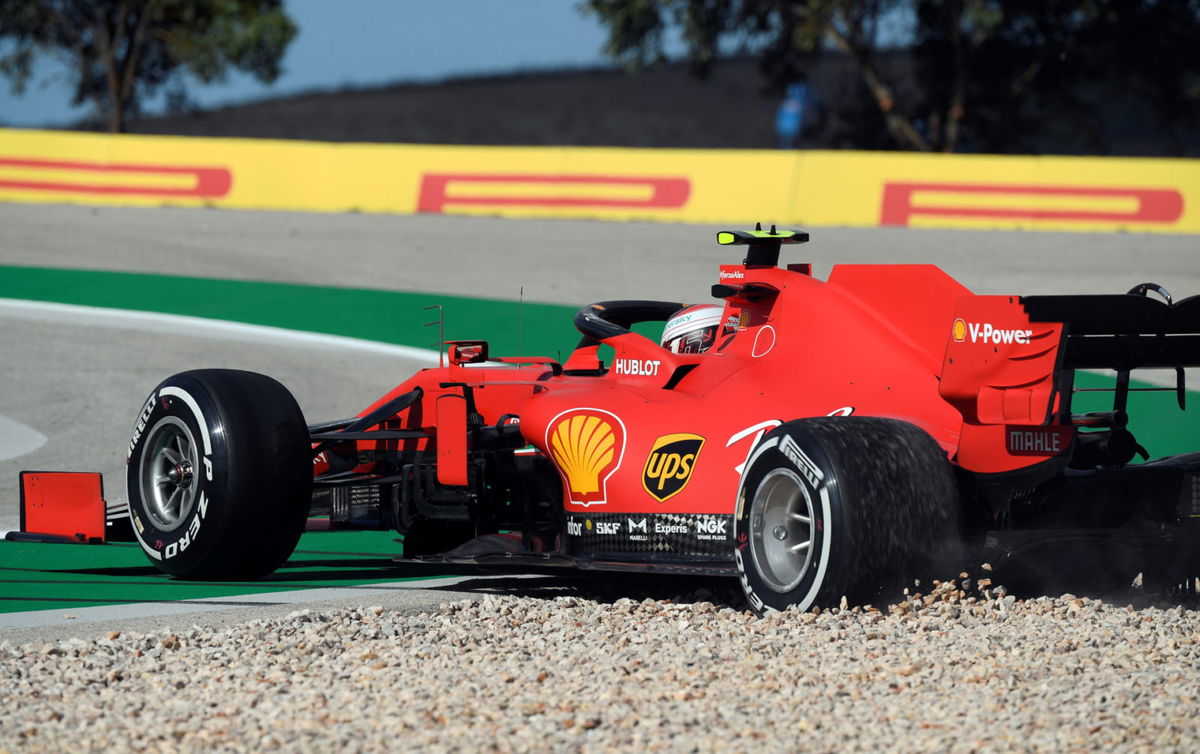 It has been an interesting start to the race weekend at the Autódromo Internacional do Algarve. Unsurprisingly, the circuit proved to be a tricky one for the drivers to drive around, as even the most proficient of drivers found it difficult to navigate their way through the ups and downs of the circuit.
Throughout the session, the drivers kept complaining about the lack of grip on the rear that left the cars spinning on multiple occasions.
Max Verstappen lost his rear going into Turn 4 and ended up spinning during the session. He eventually took to the team radio and mentioned that his car felt like a drift car.
"Man, this wing offset is completely wrong. It's like a drift car," he said.
Almost all of the corners in the circuit have proved to be unstable. The drivers were lucky and managed to stay out of trouble. But one can't expect the same over the rest of this weekend.
The elevation changes at certain parts of the tracks left the drivers blindfolded and entirely at the mercy of their instincts. This could prove to be dangerous if a driver was to stay stationary on the track.
Charles Leclerc spins during FP1
During the latter part of the FP1 session, Leclerc had a moment through Turn 14, the Monegasque lost his rear and slid backward into the gravel. Luckily, he was able to bring his car out of the gravel and back onto the track.
McLaren's Carlos Sainz, too, gave similar feedback as Max did to his team. "This is Tokyo drift. It's incredible," the Spaniard exclaimed.
Alex Albon, driving the Red Bull, mentioned that his car was unstable. "The car is just so unstable in low speed [corners]," Albon said.
Similar to Albon, a lot of other drivers complained about tire management struggles. Such complaints might force the teams to prepare for the race with a two-stop strategy in mind.
Apart from strategy, bigger problems may be heading their way on Sunday with rough weather expected through the afternoon in Portimao.
During the race hours, it is expected to be extremely windy with showers, which could make the track conditions nearly impossible to drive on.
Hence, the drivers, who have struggled to find the grip on a dry track, might have to fight it out to bring their cars home in one piece in the race. One can only hope for an accident-free race.