Ferrari Were Put-Off by Daniel Ricciardo: Former F1 Driver
Published 05/19/2020, 1:47 AM EDT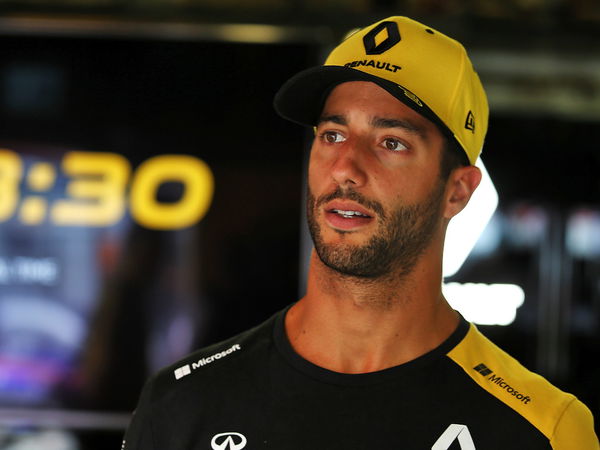 ---
---
Before the silly season officially got underway last week, there were two names constantly thrown around to replace Sebastian Vettel at Ferrari. In the event that Ferrari and Vettel part ways, many expected Carlos Sainz or Daniel Ricciardo to replace him. Sebastian Vettel is leaving Ferrari but his replacement is Carlos Sainz.
ADVERTISEMENT
Article continues below this ad
Ricciardo is arguably the better choice of the two but Ferrari opted for Sainz instead. Former F1 driver turned commentator Martin Brundle believes Ferrari may have been put off by Daniel for a number of reasons.
Why Ferrari may have opted not to sign Daniel Ricciardo
ADVERTISEMENT
Article continues below this ad
According to Brundle, Ferrari may have sidelined Ricciardo over his last few seasons at Red Bull. Friction within the team and heated moments on track with teammate Max Verstappen led to Ricciardo falling out with the team. It was quite clear that Ricciardo and Verstappen were squabbling over who would become the de facto team leader.
Traditionally, Ferrari has always had a clear number 1 and number 2 driver within the team. 2019 was an exception in that regard and we all know how that turned out for the Scuderia. Brundle also believes Ferrari opted for Sainz because he's easier to manage when compared to the Australian, not to mention, younger.
"Something they've seen with Sainz maybe at Renault or not really wanting to face up to Verstappen at Red Bull,"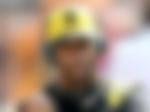 "Something's turned them off about Ricciardo," said Brundle speaking to Sky F1.
"His stats and his experience suggest more"
"Maybe they didn't like the way that Danny Ric and Max tripped over each other, ran into each other"
"That's the very thing they did last year in Brazil "
ADVERTISEMENT
Article continues below this ad
"Maybe they thought they wouldn't be able to manage Ricciardo in the same way that they can manage Sainz"
Many believe Ferrari is opting for Sainz as he would play the team game. For what its worth, Ferrari hasn't explicitly revealed Carlos's role at Ferrari. However, one can't help but assume that the Scuderia expects the Spaniard to support Charles Leclerc when the need arises. It's unlikely for a driver of Ricciardo's skills and experience to move over or help Leclerc whenever it fancies the team.
Furthermore, Sainz also costs Ferrari a lot less when compared to Ricciardo. The Australian is among the highest-paid drivers on the grid.
ADVERTISEMENT
Article continues below this ad
It'll be interesting to see how Ferrari exploits the Leclerc-Sainz partnership next season.
Trending Stories