Ferrari's Charles Leclerc Narrowly Avoids Tire-Related Penalty at Belgian GP
Published 08/30/2021, 10:23 AM EDT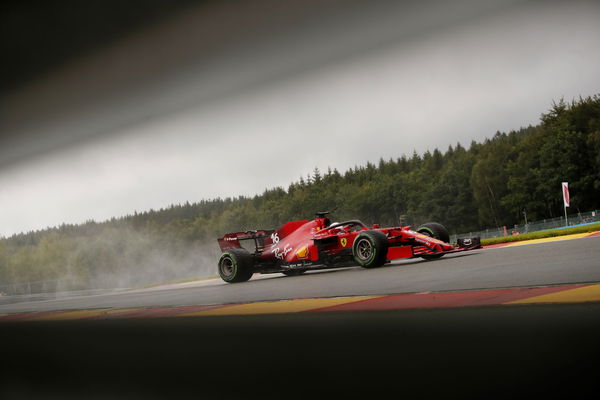 ---
---
Charles Leclerc narrowly avoided a penalty during the Belgian GP. The Ferrari team made a mistake regarding Leclerc's tires, but a quick rectification of the issue saved the Monegasque.
ADVERTISEMENT
Article continues below this ad
FIA regulations state that once the car is on the grid, the tires can't be changed during a delayed start. Ferrari almost violated Article 401 of the regulation; they changed tires while Leclerc was waiting for the first start. However, the FIA didn't penalize the act.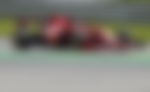 In a statement, the FIA explained, "The team corrected the mistake within minutes before the car left the grid. Therefore, although it is a rule violation, we do not issue a penalty because the rule violation has been corrected."
ADVERTISEMENT
Article continues below this ad
A good outcome for the team who ended up with two points on the constructors' board at the end of the race, better off without the penalty.
Average day at work for Ferrari
Ferrari got extremely lucky at the Belgian GP. Both drivers qualified out of the points; following penalties handed out to Bottas and Norris, and with Perez starting from the pit lane, both drivers finished with points.
Team principal Mattia Binotto, now looks to prepare for the Dutch GP. "Up until yesterday, our weekend had not gone particularly well, but it's a shame that we never got to see how things might have gone in a race where anything could have happened. Now we must concentrate on the next race in Zandvoort."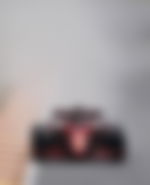 It obviously gutted the drivers not being able to have a normal race at Spa. However, Leclerc agrees with the decisions made by the FIA. "The track conditions weren't that bad in terms of standing water, but in terms of visibility, it was a disaster. I couldn't see anything ahead and it was a good call to make sure we are all safe given the gravity of the rain today."
ADVERTISEMENT
Article continues below this ad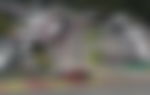 His teammate, Carlos Sainz looked forward to the opportunity to make more points on both boards. Ferrari and McLaren shared the third rung of the ladder. With Daniel Ricciardo finishing fourth, McLaren got the boost it needed.
Sainz, dejected, said, "For me, it's also a shame because we could've tried to make up some places from my grid position, but safety must always be the priority. Now it's time to turn the page and luckily on Friday we will already be back on track at Zandvoort."
ADVERTISEMENT
Article continues below this ad
Hopefully, the race in Zandvoort will make up for the month-long deficiency of high-speed racing.
Watch this story: What Are Sprint Races & Where Will They Be Held?