FIA Director Calls for Action After Sainz's Scary Crash Raises Safety Concerns
Published 09/16/2021, 7:55 AM EDT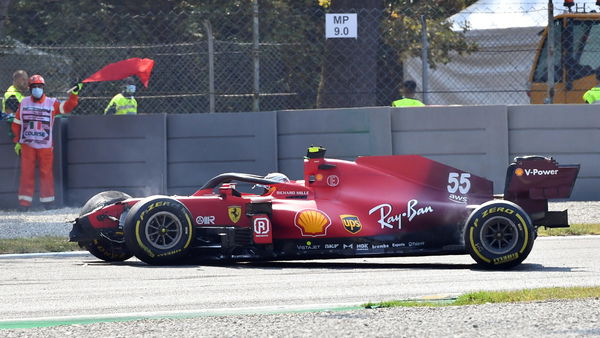 ---
---
Carlos Sainz endured a mixed weekend in his first Italian Grand Prix as a Ferrari driver. Although he finished the race in sixth place, the Spaniard struggled on certain occasions in Monza.
ADVERTISEMENT
Article continues below this ad
During the second free practice session on Saturday, September 11, Sainz crashed into the barriers at the Ascari chicane. When replays of the crash made it on air, many noticed the heavy impact the 27-year-old faced due to the collision. However, the FIA revealed they will investigate the crash further to check whether his seatbelt was loose.
Race director Michael Masi reveals FIA will investigate Sainz's crash in Monza
ADVERTISEMENT
Article continues below this ad
On seeing the onboard cameras in the replays of Sainz's crash, one can see the Spaniard moving far forward than normal on impact. Race director Michael Masi stressed on the importance of the seatbelt in such collisions, saying Sainz's might have been loose.
Modern day F1 cars come with a long list of safety features, and the seatbelt features prominently among those. Speaking about the reason behind the investigation, Masi mentioned the seatbelt gives a slight amount of flexibility to the driver.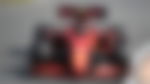 He said, "The belts are made so that they give a little. You have a human body in there, so they have to be able to give in a bit. You can't just tie everyone down completely, there has to be elasticity."
In addition, the Australian also mentioned the FIA are carrying out this investigation to gain valuable insights. "We'll look at the stretching of the belt, just like after any major accident," said Masi. "And then we'll see what we can learn from it. What can be improved? What do we have to look at? We have to learn from this." (Quotes translated by Google)
Carlos Sainz reveals he took the seatbelt with him following the crash
While mentioning his experience about the crash, Sainz mentioned his head movement made the impact severe. However, he revealed the safety systems in place did their job.
ADVERTISEMENT
Article continues below this ad
He said, "It was only because my head was thrown so far forward because the impact was so severe. I took the belt with me, but not the HANS."
ADVERTISEMENT
Article continues below this ad
While Sainz finished sixth, his teammate Charles Leclerc finished fourth in Monza. However, their efforts couldn't stop Ferrari from conceding third place in the constructor's championship to McLaren, who took a stunning one-two finish.
WATCH STORY: 5 F1 Crashes Which Stunned the World