FIA Director Masi Responds to Norris & McLaren's Complaints Over Harsh F1 Penalties
Published 07/06/2021, 11:38 AM EDT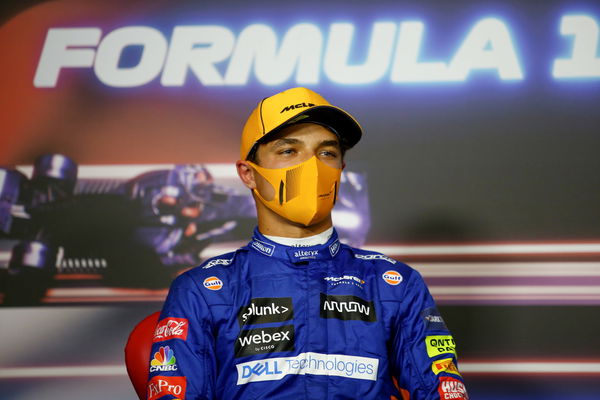 ---
---
At the recent Austrian Grand Prix, Lando Norris was having an intense battle with Sergio Perez; the Red Bull driver was trying to overtake Norris at Turn 4 at the Red Bull Ring but was not given enough room by the McLaren pilot, which resulted in him going into the gravel.
ADVERTISEMENT
Article continues below this ad
This incident was seen as unfair by the FIA, gave the 21-year-old a 5-second time penalty along with two penalty points. However, Norris doesn't agree with this, but FIA boss Michael Masi doesn't think the penalties were that harsh.
Masi doesn't agree with the fact Lando Norris called the fine a bit harsh
ADVERTISEMENT
Article continues below this ad
As quoted by RaceFans, the FIA boss said, "To be fair, it's a penalty point system that exists, so it's been there all the way through.
"No different to those driving on the road and a lot of countries that have the maximum number of points that they have to abide by and they have to adjust driving style and so forth accordingly. So, no, I don't think they're harsh.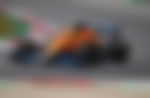 "It was discussed late last year and it's funny because it affects different drivers and different teams in different ways and the consensus was at the end of last year involving everyone teams, the FIA and F1 that there shouldn't be a change for this year.
"And it's not something that we would ever change mid-year. So the penalty scale is something that the teams all agree upon and actually have input into at the start of the year, that is what the stewards use," Masi concluded.
Watch Story: When F1 Drivers Had a Blast on Top Gear Featuring Hamilton, Vettel & Ricciardo
What did Norris say about the penalty points?
After achieving a podium by crossing the line in third place, Norris was still upset about the fact he got a time penalty which robbed him of P2 and further was frustrated by the penalty points for his incident with Perez during the course of the race.
He said, "Why should I deserve penalty points today for someone going into the gravel? So yeah, nothing I've done is dangerous.
"I feel like maybe in some cases you deserve an on-track penalty because you've done something bad in terms of racing and you just made a mistake.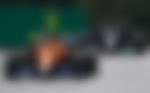 "But then you have things that people do every now and then which is purely dangerous," he concluded.
ADVERTISEMENT
Article continues below this ad
However, Norris shouldn't be worried as by the time he reaches the British Grand Prix held at Silverstone, the penalty points won't be relevant has it been more than a year since his last one.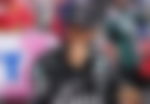 ADVERTISEMENT
Article continues below this ad