FIA Investigations Reveal Major Differences in 2022 F1 Cars Despite New Regulations
Published 02/17/2022, 4:30 AM EST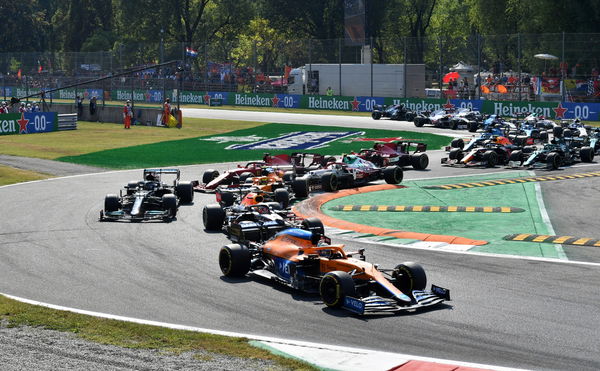 It has been a rather busy February for the entire Formula One community, with teams launching their 2022 challengers in quick succession. So far, Haas, Aston Martin, McLaren, Red Bull, AlphaTauri, and Williams have unveiled their respective cars for the soon-to-begin F1 season.
ADVERTISEMENT
Article continues below this ad
However, having come across the designs that the teams have opted for, there has been a substantial rise in concern whether the regulation changes will even level the playing field.
ADVERTISEMENT
Article continues below this ad
Ross Brawn, the mastermind behind these changes, had an ulterior motive which was to restrict the teams from acquiring loopholes and gaining on-track advantages over the others. Hence, the new regulations were a bit too narrow and consequently, it looked like most of the cars would hardly differ from each other, much like in F2.
However, in reality, the recently unveiled F1 cars have showcased an entirely different result. None of the cars look similar to each other, with the side pod comprising cooling systems holding the biggest variation of all. So, will Brawn's hard work go down the drain?
Well, not yet, according to FIA's Nikolas Tombazis.
Watch Story: From Prince to the Queen: When F1 Stars Interacted With the Royal Family
FIA admits F1 cars look dissimilar with surprises
As reported by The Race, the Greek engineer opened up that the FIA has been busy tracking the legalities of the cars in order to avoid any 'nasty surprises' in Bahrain. Apparently, individual inspections by the FIA are underway to "track the legalities so that we try to avoid any nasty surprises in the first race."
"We have seen a few surprises here and there," Tombazis said. "Some areas where cars are a bit more different between them than what we expected and where engineers have applied their innovative skills to come up with a solution.
ADVERTISEMENT
Article continues below this ad
"I think you will see a lot more differentiation than maybe you were expecting to start with. I wouldn't say there's been any massive alarm bells so far. It's been relatively mild – still within what we think is a completely fair interpretation of the rules. We haven't seen anything equivalent to a double diffuser or anything like that!"
ADVERTISEMENT
Article continues below this ad
Overall, despite the evident differentiation between the teams, it is likely that none of the cars will be able to gain any kind of significant advantage over their rivals. Furthermore, Tombazis has also stressed that the so-called differentiation will reduce in time as the current regulations continue to evolve.